America's 100 fastest growing small public companies
These fast movers are defying the downturn to grow profits and reward investors.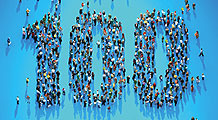 Amid the Great Recession, these companies are growing fast by offering services buyers can't go without -- like life-saving medical breakthroughs.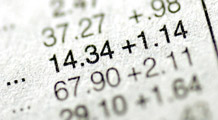 The FSB 100 is filled with fast growers, but money managers picked these 5 small-caps as stocks with especially bright prospects.
(Fortune Small Business) -- In good times the FSB 100 constitutes an elite group of small public companies: the best of the best, measured by revenue growth and stock performance over the past three years. But in this Great Recession, their performance is nothing short of miraculous.
"To thrive in these conditions, you must be extraordinary. You have to offer a smart solution that solves a genuine problem for customers," says Ted Zoller, director of the center for entrepreneurship at Kenan Flagler Business School at the University of North Carolina at Chapel Hill.
That's certainly true of our No. 1 company, Life Partners (LPHI). Since 1991 this Waco, Texas-based business has been a leader in the secondary life insurance market, which offers individuals 65 and older the opportunity to sell their future life insurance benefits for a (discounted) cash payout. Life Partners sells those future benefits to investors.
While industry behemoths like AIG (AIG, Fortune 500) subsisted on the public dole, Life Partners posted revenues of $95.4 million last year, up 362% since 2006. Its stock (LPHI) soared 327% over the same period.
The companies on this year's list provide services ranging from environmental consulting (Ecology & Environment (EEI), No. 50) to the transport and treatment of human hearts (CryoLife (23), No. 23). But they share an ability to gain market share while others struggle.
Consider Neogen (NEOG) (No. 21), a firm that specializes in products designed to enhance food safety. Food crises, involving everything from bum lettuce to tainted peanut butter, have occurred with alarming frequency of late. Based in Lansing, Neogen supplies large foodmakers with detection kits that allow them to self-test for contaminants and allergens, helping prevent mistakes that could lead to deadly consequences.
Then there's American Ecology (ECOL) (No. 11), with more than a half-century's experience cleaning up the most noxious messes imaginable, including oil sludge, toxic chemicals and low-level radioactive waste. "Our services are necessary in good times and bad," says CEO Steve Romano, 54.
Our ninth annual list of the fastest-growing small public companies in America includes U.S.-domiciled firms with annual revenues of less than $200 million and a stock price greater than $1. We ranked our small-cap paragons by stock performance and revenue growth over the past three years, with a new requirement of no negative growth in any of the most recent four quarters.
As usual, the FSB 100 companies outperformed the stock market by a wide margin. This year's stocks posted an average annual return of 9.8% for the year ended May 31, 2009, compared with an annual loss of 28.6% for the Russell microcap growth index.
Technology remains the engine of the FSB 100, with 30 companies making the list in 2009 vs. 25 a year ago. But the cast of technology-centric characters on our list has changed dramatically: Only 11 from 2008 are back this year. Health care -- generally a recession-proof sector -- remained a strong category, with 16 companies on this year's list, the same as last year.
All 100 companies on our list have figured out how to succeed no matter what the economic climate. And all 100 were once small businesses like yours.

To write a note to the editor about this article,
click here
.