The people's stimulus package
With $2 bills and "buy local" promotions, towns are launching their own stimulus efforts to keep local merchants in business.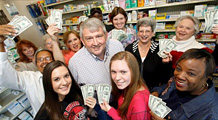 Using $2 bills and "buy local" promotions, these 6 towns have launched their own campaigns to keep local businesses alive.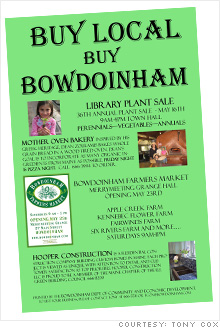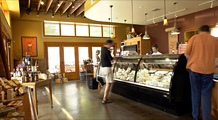 At the end of last year, five business owners struggling through the recession shared their stories of facing a make-or-break holiday season. Here's how they fared.
Map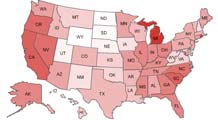 NEW YORK (CNNMoney.com) -- As the recession continues decimating Main Street businesses, communities are taking matters into their own hands. From Bowdoinham, Maine, to Chico, Calif., and dozens of cities in between, activists have launched campaigns to stimulate their local economies.
"The grassroots efforts have had more effect on my business than the stimulus," says Tanja von Kulajta Winn, owner of RSVP, a stationary and gifts store in Plymouth, Mich. "I have not received anything from Washington."
The names and details vary, but the campaigns all share one goal: Educating shoppers about the power their spending has to shape their local business landscape.
"When [shoppers] hear the 'buy local' message with news of an economic collapse, it takes on a new significance," says Stacy Mitchell, a senior researcher at the Institute for Local Self-Reliance in Minneapolis, a nonprofit that advocates for sustainable civic development. "The recession has magnified that message."
It's also magnified the risks of running a small business. The first quarter of 2009 brought 14,319 U.S. business bankruptcies -- a 64% surge from 2008 and the highest total for any quarter in at least the past 15 years, according to the American Bankruptcy Institute. Anything communities can do to increase sales for their local merchants helps keep those stores from becoming another grim statistic.
Plymouth is backing the "3/50 Project," a campaign encouraging residents to pick three favorite small businesses and spend $50 a month at them. In New England, merchants are embracing the "10% Shift," showing shoppers the outsize impact of redirecting just 10% of their spending from national retailers to neighborhood stores. And towns across the country are celebrating "Independents Week" -- often timed to coincide with the Fourth of July holiday -- with promotions and activities to increase increasing pedestrian traffic downtown.
"Buy local" has been buzzing for years, but efforts have accelerated in the past year to translate that slogan into actual spending behavior. The American Independent Business Alliance (AMIBA), based in Bozeman, Mont., is a national organization that helps business owners create alliances to promote their downtown areas. AMIBA has seen a spike in new activity since the recession started.
"We had 24 new affiliates in 2008 -- that's double our other strong growth years," says AMIBA co-founder Jeff Milchen. "And this year we are on track to exceed that by 25 or 30 new alliances."
The campaigns can have tangible results. During this year's winter holiday shopping season, sales at independent retailers declined 5.6% compared to last year, according to an Institute for Local Self-Reliance survey of 1,100 retailers around the country. But in cities with an active "Buy Local" or "Local First" campaign, retailers reported an average sales drop of 3.2%.
Some of the local campaigns are launched and managed by civic organizations, but others have sprung up organically. Several small companies across the U.S. have distributed hundreds of dollars in $2 bills to employees as a bonus, asking them to spend the money locally. Residents then get to watch the bills circulate through their town, a vivid illustration of how cash moves through a community. In another grassroots effort, local newspapers created a "$20 on the 20th" movement, encouraging residents to spend $20 at local businesses on the 20th of each month.
The success of such programs varies, according to the business owners. But something must be working -- large corporations have begun adopting the "buy local" slogan for their own marketing initiatives.
Mitchell, who has written about the trend, notes that HSBC calls itself "the world's local bank," while Winn-Dixie touts its "local flavor since 1956."
"The fact that they are doing it is an indication that things are changing in people's shopping patterns," she says. "But it's too early to know if those slogans will backfire or negatively impact the real indie businesses."

Click through for our gallery of 6 grassroots stimulus programs.

To write a note to the editor about this article,
click here
.