How to save the world at work
For-profit companies with a social mission are growing -- and hiring -- thanks to a new breed of venture capitalists.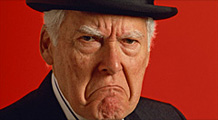 You've got a job. Good. Now keep yourself off a potential-layoff list by avoiding bad office behavior. 15 horror stories straight from the trenches.
NEW YORK (Fortune) -- Dear Annie: Call me an old hippie (I served in the Peace Corps in the late '60s), but I've always wished I could find a job that would let me make a decent living while also doing some real good for someone.
I've volunteered for local nonprofits all through my finance career, but now that I'm "retiring" as chief financial officer of a medium-sized professional-services firm, I plan to keep working full time somewhere, and I want to do more for the planet. Do you have any suggestions? --Palisades Peacenik
Dear Peacenik: Your timing is terrific. As it happens, a crop of new venture capital firms (some of them started by people who got rich way back in the dot-com boom) are pumping money into startups that aim to earn a profit while also making the world a better place.
One of these, a venture outfit called Good Capital, sponsors an annual conference to bring investors, employers, and job seekers like you together in one place (for information, see www.socialcapitalmarkets.net).
"We call it 'social capital,' a blend of the profit motive and the desire to make a difference, and these companies are expanding fast," says Good Capital founding partner Kevin Jones. "They need people with financial skills, marketing expertise, manufacturing experience, you name it."
A few examples: Root Capital, headquartered in Cambridge, Mass., provides credit to small and growing businesses in rural areas of developing countries that grow crops such as coffee, cocoa, and vanilla. Having expanded its lending capacity by 50% in 2008, Root Capital has already distributed more than $150 million in loans.
Another hybrid of nonprofit and for-profit enterprise, Washington, D.C.-based Kaboom, started with the mission of putting a playground in every urban neighborhood in the U.S. and is now launching a for-profit spinoff that makes a playground-in-a-box.
Better World Books, growing at a 30% annual rate this year, has seen its revenues jump from $4 million to $31 million since 2005. The company, based in Mishiwaka, Ind., resells used books that volunteers gather from libraries and universities. Most of the profits -- $6.5 million so far -- go to literacy programs around the world; Better World Books also claims to have saved over 20 million books from landfills.
"Everyone in this field is applying business discipline to create social change," says Arun Gore, a principal at Gray Ghost Ventures in Atlanta, which backs social-capital startups. In his previous career, Gore was the chief financial officer for joint ventures at T-Mobile. "As investors, we do want to see a profit, but the approach to issues is completely different," he says. "In a corporation, the only goal is to make money. If an enterprise wasn't profitable [for T-Mobile], we'd wrap it up and get out. Here, even if we don't stay on as investors, we try to help the startup survive these tough times and get on its feet."
One investment, a 50% stake in an affordable-housing company, didn't pan out financially, but Gray Ghost is still working with the founders to turn it into a going concern. "You look at the long-term impact on the community, not just the short-term gain or loss," says Gore, adding that joining a social-capital startup isn't for novices: "You need fairly strong financial and operational skills to do this."
You also need to be willing to take a pay cut and do without the infrastructure and amenities that big corporations usually provide. John Ujda joined Better World Books five months ago as vice president of marketing in Atlanta, after a long career at Primedia, Earthlink, and elsewhere. He took a 15% pay cut and notes that "our nonprofit literacy-campaign partners get paid first, so sometimes profitability for us is a challenge. Money doesn't flow quite so freely as in a purely for-profit company." Still, he says, he loves what he's doing and calls promoting literacy "a great get-out-of-bed factor."
Kate Tierney couldn't agree more. Former head of sales for the $1.2-billion-a-year Western region of giant food wholesaler United Natural Foods Inc., where she had 12 direct reports and 80-odd sales associates under her, Tierney just started her new job as national sales director for San Francisco-based AlterEco. AlterEco imports organic food products from small farmers in developing countries. It has five U.S. employees.
"The nimbleness of such a small organization is great," Tierney says. "You make a decision and it happens. I also love knowing that my job directly affects a small farmer in Bolivia, or an olive grower in Palestine, and his ability to feed his family and educate his children. Waking up with that in mind every day is just a fantastic feeling."
Like Ujda, Tierney took a big pay cut to do this, but she's adapted: "I eat out a lot less, and I planted a garden. I get a thrill out of eating stuff I grew myself."
Talkback: Have you ever considered leaving the corporate world to work for a nonprofit, or a "social capital" startup whose main purpose is to help others? Do you "do good" at work? Do you wish you could do more? Sign on to Facebook below and tell us.