Betting on casino stocks
After a long streak of bad luck, analysts say it might be time for investors to roll the dice.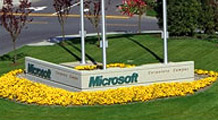 After a bleak 2008, equities are looking up. But whatever the market, our trademark long-term portfolio can help you build a nest egg for a secure future.
NEW YORK (Fortune) -- Gaming companies have taken a huge hit in the current downturn, and their stocks have been crapping out. But with overseas markets booming and a lot of assets hitting the selling block, some industry watchers say it may be time for investors to put their chips back on the table.
It's been a tough year and half for casino companies. A deepening recession, a pullback in business travel, and frozen credit markets have all taken a hefty toll on what was once seen as a recession-proof industry. Gaming revenue has plunged, a number of companies (such as Herbst Gaming, Trump Entertainment (TRMPQ) and Station Casinos) have filed for Chapter 11 bankruptcy protection, and stocks have plummeted across the board, with the higher-profile names losing more than 85% of their value in the past year.
"It's been an unbelievably difficult period -- the darkest period for casinos probably in history," said Bill Lerner, chief executive of research group Union Gaming Group.
Recently, however, there have been signs that the sector may have bottomed, with traffic to Las Vegas ticking up between April and May, and senior executives saying the bleeding may have stopped.
"Things seem to be stabilizing," said Steve Wynn, chairman and chief executive of Wynn Resorts, (WYNN) during a conference call last week. Wynn surprised Wall Street: His company posted a second quarter-profit when analysts had been expecting a loss. Earnings were still off 91% from a year ago. "Although not star-studded, it's better than most people thought, and we're feeling a little optimistic," he said.
"I think we're bouncing along a rough bottom," said Andrew Zarnett, a bond analyst with Deutsche Bank Securities.
While he doesn't expect a significant rebound until the second half of 2010 at the earliest, Sebastian Sinclair, president of Christiansen Capital Advisors, believes gaming companies with stable balance sheets, such as Wynn and Penn National Gaming (PENN), are "undervalued" and poised for potentially explosive growth over the next few years. (Some analysts plan to add Las Vegas Sands (LVS) to the growth list once the company works through some issues with its debt agreements).
Wynn's solid balance sheet makes it an attractive long-term bet, according to Sinclair. The credit crunch is playing havoc on gaming companies with debt coming due, troubled debt agreements or no cash to finish existing projects. Many are feverishly selling off assets to raise money. With its dry powder, Wynn could potentially buy these distressed gaming properties on the cheap.
Penn National's growth potential also comes from its strong balance sheet, according to Sinclair, which gives it the ability to buy distressed assets on the cheap and to move quickly into new states that are expected to legalize gambling in the next few years. Industry observers speculate that many cash-strapped states may start legalizing gambling to cover budget shortfalls. "State budgets are hurting right now, and if you look back to the early 90s, that's what precipitated the major expansion of gaming that we've seen in this country," he said.
How much growth Wynn and Penn enjoy will depend on the speed and scope of the U.S. economic rebound.
Then there's Macau -- a market that's been on fire, generating gaming revenue of $14 billion in 2008, more than double Las Vegas' $6.13 billion, according to Frank Streshley of the Nevada Gaming Board.
Wynn moved into the market after the local government decided in 2002 to end a 40-year monopoly held by casino magnate Stanley Ho and award licenses to other companies.
For Wynn and Las Vegas Sands, who each have lavish casinos there, it's been a windfall, accounting for 61% of Wynn's adjusted income and 69% of LVS' in the second quarter, which helped to offset the softness in Las Vegas, says Janet Brashear, a senior analyst at Sanford C. Bernstein.
Although gaming activity has slowed in Macau in 2009, largely due to the weakening Chinese economy, the swine flu outbreak, and visa issues, the long-term growth outlook remains heady. "There are about 1.3 billion people in China -- that's almost a quarter of the world's population" at Macau's gaming doorstep, points out Clyde Barrow, a casino expert and professor at the University of Massachusetts at Dartmouth. "Its long-term growth potential far exceeds the U.S."
Wynn also expects to unlock some of the "untapped value" from its Macau assets through an initial public offering in Hong Kong, says Thomas Roche, global director of gaming for Ernst & Young. LVS is considering a similar IPO.
Wynn, Penn and LVS have rallied from their March lows, but they still remain far from their highs. LVS traded above $148 in October 2007, before plummeting to less than $2 a share in March 2009. "It's now back up over $8 - so it's already quadrupled off its low," says Barrow. "So you can imagine its upside potential. It may never see $150 again, but even if it reaches half that, it has a long way to go."