Hot summer for tech IPOs
Tech has been a pretty good bet in the initial public offering market, but it's not a sure one.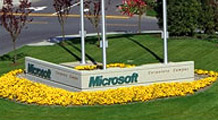 After a bleak 2008, equities are looking up. But whatever the market, our trademark long-term portfolio can help you build a nest egg for a secure future.
SAN FRANCISCO (Fortune) -- Health care IT company Emdeon is the latest tech company to have a happy debut in the public markets.
The Nashville, TN-based company, which provides software and hardware that links patients with hospitals, pharmacies, doctors and insurers for eligibility and billing, priced its initial public offering at $15.50 per share Wednesday -- the high end of its range. During its first two days of trading shares of Emdeon (EM) traded up about 11%, the average initial pop for the 21 companies that have gone public so far this year.
Tech has been a pretty good bet in the current IPO market, with some standouts like Chinese gaming company Changyou (CYOU) up 98% since its April IPO, networking software company Solarwinds (SWI) up 40% since its debut in May, and language software company Rosetta Stone (RST) up 12% since April.
Keep in mind though, that the Nasdaq itself is up 27% since the beginning of the year, and tech stalwarts like Apple (AAPL, Fortune 500), Google (GOOG, Fortune 500) and Microsoft (MSFT, Fortune 500) are up 97%, 50% and 22% respectively.
And while some tech companies have had blistering public market debuts, sustaining momentum in the public markets has been harder for others. Opentable (OPEN), the online restaurant reservation service, rose almost 60% in its first day of trading, but is down some 5% in aftermarket trading.
Chip company Avago Technologies (AVGO) is up just 2% in aftermarket trading since it staged an 8% pop in its first day trading last week. The worst performing IPO so far this year is enterprise software company, CDC Software (CDCS), which is down 5% in aftermarket trading and down 21% from its initial offer price of $12.
Investing in tech IPOs is always a risky venture. Ideally you are getting growth at a discount price. With some of tech industries largest players looking like values after March lows, it was perhaps easier (and arguably wiser) to invest in known quantities. But Apple at $165 isn't looking cheap these days, and so it's perhaps not surprising that more and more attention is being paid to the IPO market.
Emdeon clearly benefited from the current debate surrounding healthcare, and the Obama administration's focus on automating the piles of paperwork that go back and forth between patients, doctors and insurance companies.
Emdeon has also attracted attention because of its revenue growth. Sales in the first six months of the year increased by 5% to $444 million and net income doubled to $17.8 million compared to the same period a year ago. That was not a story that CDC Software could sell investors, for example, and it was punished for it.
Security software company Fortinet, which filed Monday to raise up $100 million in an IPO, might face similar problems. The security software company based in Sunnyvale, CA, sells so-called "unified threat management products" which protect company networks from attack. According to its S-1 filing, the company lost $916,000 in the first half of 2009 while revenue increased 15% to $115.5 million. Not the rosiest financial picture for a would-be public company, but it has a story to sell -- just ask Twitter.
The wildly popular service was knocked offline by hackers for two hours on Thursday of last week and again on Tuesday night (Facebook and blogging service LiveJournal also faced attacks last week). What company's products could help Twitter and others keep increasingly vital (if not profitable) online services up and running? That's right Fortinet, which has a 14% share of a market projected to grow to $3.5 billion by 2012 according to IDC.
Is Fortinet a comer? No doubt. But is it an investment? Yes, but a risky one, and your own personal gut-check will need to guide you further.