A hint of health-care compromise
Despite a few partisan jabs, President Obama's speech touched on conciliation - and even a big concession. But can conservatives take him at his word?
Photos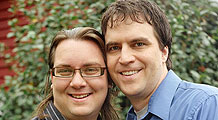 WASHINGTON (Fortune) -- So did President Obama's remarks last night signal a serious willingness to work with Republicans on health care -- or not? A determination to incorporate the GOP's "legitimate concerns" -- or not? It sure wasn't clear from the tone or the substance of his prime-time address, a conflicted cocktail of sour grapes and honeyed outreach to his critics.
The Obama White House and Democratic-led Congress are pressing forward on plans this fall to remake one-sixth of the nation's economy and enact the most sweeping social reform in 44 years. Technically, it is possible to achieve this monumental feat without a single Republican vote -- even without the support of a few particularly queasy centrist Democrats.
House Speaker Nancy Pelosi says she has the votes in her chamber, and in the Senate a rule change could pave the way for a narrow 51-vote victory, rather than the usual 60-vote margin required. But politically, the legacy costs would be high, for Obama's Democratic Party and for Americans deeply divided over an issue that so directly impacts their own lives.
Liberals such as former Democratic National Committee Chair Howard Dean make the argument that the great social programs of our time -- now widely embraced -- were accomplished without Republican support. In fact, Lyndon Johnson's 1965 Social Security Act, creating Medicare and Medicaid, passed a Democratic-controlled Congress with the support of 70 Republicans in the House and 13 in the Senate.
The divide over health care reform today is so wide-and so animated-that it's hard to imagine even that level of GOP support, and President Obama is correct in calling out political opponents bent on killing any plan, not negotiating for a better one.
Still, there remain a few points of bipartisan agreement. As heart surgeon Rep. Charles Boustany of Louisiana noted in the televised Republican response last night, both sides want an end to insurance companies barring patients with pre-existing conditions; both parties want individuals and small businesses to be able to pool together to gain access to insurance; and there is broad agreement that the government needs to help those who can't afford coverage.
In addressing a joint session of Congress last night, President Obama highlighted other common ground, embracing Arizona Senator John McCain's call for immediate low-cost catastrophic insurance to protect ill Americans from financial ruin. "This was a good idea when Senator John McCain proposed it in the campaign, and it's a good idea now," the President said of his former presidential campaign opponent.
Obama also offered tepid support for Republican concerns over medical malpractice suits. "I don't believe malpractice reform is a silver bullet," he said, "but I've talked to enough doctors to know that defensive medicine may be contributing to unnecessary costs." He said his administration will launch demonstration projects in states "to test these ideas," noting that the Bush White House had supported this.
Strikingly, the President incorporated a major concession to his critics -- without giving them credit. Obama and his allies have long stated that 47 million Americans are uninsured. Free-market advocates have argued that once illegal immigrants and young, healthy people who opt not to buy insurance are factored in, that number becomes much lower. Last night, Obama used the number 30 million uninsured Americans, which -- judging by 2007 Census figures -- leaves out illegal immigrants and others.
But even as he repeatedly said he wants to work with his critics, Obama used his speech last night to denounce them. He dismissed the summer's lively debates over health care reform -- which played out in lawmakers' town hall forums across the country -- as the "same partisan spectacle." And he labeled as "wild claims" the concerns that critics of a public option have voiced-that a subsidized government-run program would squeeze out private insurers.
Moreover, the president who repeatedly claims he's above all this political "bickering" offered his own gratuitous partisan jab at Republican policies of the past. "The plan I'm proposing will cost around $900 billion over 10 years -- less than we have spent on the Iraq and Afghanistan wars, and less than the tax cuts for the wealthiest few Americans that Congress passed at the beginning of the previous administration," he declared to a round of robust applause from Democrats in the chamber.
Probably the best person's temperature to take after this alternately accommodating and feisty presidential address was that of Maine Republican Senator Olympia Snowe, who has been ferrying between the White House and Capitol Hill for weeks trying to broker a compromise that moderates of both parties can support. In a statement released after the speech, she expressed disappointment that the president did not take the public option off the table. The idea, she noted, "will not pass the Senate, and this divisive subject is unnecessarily delaying out ability to reach common ground."
"The fact is," she added, "all Senate Republicans as well as some Democrats do not support the public option, which has also been generating concern across the country about a government takeover of health care that distracts from the legitimate necessity of providing more accessible and affordable health care for all Americans."
Snowe has proposed what she calls a "fallback" -- and what others have dubbed a "trigger" -- that would authorize a public plan in certain markets where private insurers fail to provide affordable coverage. Obama did give a nod to that idea, even while extolling the benefits of the public option supported by his liberal allies.
Republicans who hoped President Obama would use last night's address to hit a "reset" button -- dropping the sweeping reforms now traveling through the House for a more narrow approach -- were sorely mistaken. Still, some GOP lawmakers plan to take the President at his word when he said he wants to work with them. "I do think the President did leave open the door for Republicans to bring our ideas forward," House Minority Whip Eric Cantor told ABC this morning.
Let's hope so.