Sam Zell's dodgy sale of the Chicago Cubs
How the chief of Tribune Co. is diverting money from the taxpayers to his firm's creditors.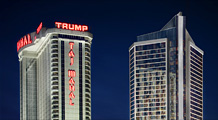 Many big companies have managed to emerge from Chapter 11, but it's a lot harder to bounce back from a second bust...or a third.
(Fortune Magazine) -- The Chicago Cubs aren't going to win anything this year despite having one of baseball's largest payrolls. But their bankrupt owner, Sam Zell's Tribune Co., may be about to hit a home run -- at your expense.
Zell, whose tax dodging is a frequent topic of mine, is trying to unload the team in a deal that would divert almost $300 million from taxpayers to the creditors of Tribune, the nation's second-biggest newspaper company.
The proposed Cubs deal, involving a "leveraged partnership" using lots of borrowed money, is so aggressive that a leading tax expert, Robert Willens of Robert Willens LLC, expects the IRS to challenge it. "The IRS has expressed hostility to this sort of transaction," he said.
Zell, who took over Tribune in late 2007 and put it into bankruptcy a year later, turned out to be too clever for his own good -- or his creditors' good. He obsessed over sheltering Tribune's post-buyout profits, but buried the company in so much debt -- $13 billion, just as the newspaper business fell off a cliff -- that there were no profits to shelter.
Now Zell is trying to get around the problem he created when he converted Tribune from a standard C corporation to an S corporation in order to avoid taxes. Firms making that switch owe corporate gains taxes if within 10 years of the change they sell assets, such as the Cubs, in which they had "built-in gains."
Hence Zell's nonsale sale of the Cubs, which works like this. The Ricketts family, founders of Ameritrade (now TD Ameritrade (AMTD)), will put $150 million of cash into a partnership that will also borrow up to $698 million. Tribune will put the Cubs, the Wrigley Field stadium in which they play, and related assets into the partnership.
Tribune would emerge with $740 million of cash and 5% of the partnership, while the Rickettses would have 95% and operating control. Call me naive, but it sure seems to me that when you start with 100% and full control and end up with 5%, $740 million, and no control, you've sold 95%.
Zell's tax folk, however, will argue that Tribune is getting nontaxable proceeds from a leveraged partnership. They'll also argue that Tribune's guarantee of some of the partnership's borrowings makes it a true partner of the Rickettses. Hello? A debt guarantee from a bankrupt company? What's that worth? Can you spell "nothing"?
By my estimate Tribune would have about a $720 million gain -- the $740 million, less 95% of the $21 million Tribune paid for the Cubs in 1981. At a 40% federal-state combined rate, the gain would generate around $290 million in taxes. Instead, that money will go to Tribune's creditors.
This is similar to the 2008 deal in which Zell unloaded 97.14% of the Long Island newspaper Newsday onto Cablevision Systems (CVC, Fortune 500), walking off with $650 million in cash. "This is somewhat less egregious, but it's still egregious," said Willens, whose views are followed closely on Wall Street and in Washington.
The Newsday deal and Tribune's C-to-S switch raised some eyebrows on the tax-writing House Ways and Means Committee, as I noted last year. But with Tribune now in bankruptcy, the committee's attention, understandably, has moved elsewhere.
Tribune and Zell gave me a joint statement that said, "The Cubs transaction, while not yet concluded, meets both the letter and the spirit of the tax law."
Ironically, Tribune's creditors would be better off had Zell done a regular takeover. That's because Tribune's post-buyout losses would have sheltered its gains on the Cubs and Newsday. Zell could have done a straightforward Cubs sale earlier, in a better market with more bidders, and possibly gotten more than $1 billion. This deal values the assets at only $845 million.
It wouldn't surprise me if the IRS challenges both the Newsday and Cubs deals. That would add a whole new dimension to the best-known phrase in Cubs-land, uttered by the legendary shortstop Ernie Banks: "Let's play two."
Reporter associate: Doris Burke