Bank of New York caps Russian settlement
The end of the suit brings a rough week to an end for the plaintiff's lawyer, who had another case thrown out.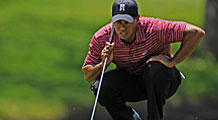 In a world of uncertainty, we could all use a little advice. So we asked a host of influential leaders to share with us the wise words that changed their lives forever.
NEW YORK (Fortune) -- Signatures were inked today on an agreement between the Russian Federal Customs Service and the Bank of New York Mellon ending a strange suit that the service, represented by a Miami, Florida, contingent-fee plaintiffs' lawyer, had filed in May 2007 in Moscow, originally seeking $22.5 billion (with a "b") from the bank.
Russia withdrew the suit today in exchange for the bank's agreement to pay the Russian service $14 million (with an "m") -- the same sum the bank paid to the U.S. government in 2005 in recognition of its failure to have adequately monitored a rogue vice-president, Lucy Edwards, in a scandal that came to light a decade ago. From 1996 to 1999 Edwards had secretly helped Russians wire $7 billion out of their country through BNY (BK, Fortune 500) accounts in violation of both Russian and U.S. law.
The American lawyer who brought Russia's suit, Steven C. Marks of the Podhurst Orseck firm, was not present in court for today's final proceedings, according to two people who were.
A month ago, when the terms of today's deal were first announced by Russian Finance Minister Alexei Kudrin, Marks told the Dow Jones News Wire that the sum was "wholly inadequate" and questioned Kudrin's power to speak for the customs service. Marks could not immediately be reached for comment. (Marks has not returned any of my phone calls or emails since about the time I wrote this blog item about the case, entitled "How Weak Can A Case Get.")
Under the terms of his retainer agreement, filed in the Moscow Arbitrazh Court, Marks's firm is to receive 29% of Russia's recovery, plus expenses.
On Tuesday, a federal court in Miami also threw out a case known as Osorio v. Dole Fruit Co., in which Marks was attempting to enforce in the United States a $97 million judgment against Dole (DOLE) and Dow Chemical Co. (DOW, Fortune 500) that had been obtained in Nicaraguan courts on behalf of banana workers allegedly rendered sterile by the pesticide DBCP.
Nicaraguan DBCP litigation has generally been plagued by extraordinary fraud accusations. In June, for instance, a California state judge presiding over multiple Nicaraguan DBCP cases (not being handled by Marks) threw out two of them after finding that Nicaraguan and U.S. lawyers, with complicity from Nicaraguan judges, were recruiting plaintiffs who'd never worked on banana plantations and supplying them with phony work records and lab reports.
In his 60-page ruling in the Osorio case, U.S. District Judge Paul Huck did not reach the question of whether any of the claimants might have been undeserving. Instead, he ruled that the Nicaraguan court procedures had not complied with fundamental principles of international due process.
The broad terms of Huck's ruling make its reasoning virtually certain to control the outcome of a companion DBCP case known as Herrera Rios v. Standard Fruit Co., in which U.S. Lawyers were expected to seek enforcement of another $800 million in Nicaraguan court judgments.
While Judge Huck did not reach the question of fraud, he did note, as relevant to the due process issues, that the Nicaraguan judge in the Osorio case had prevented Dole from introducing into evidence 151 birth certificates indicating that at least 32 of the 150 prevailing claimants in the Osorio case (representing $21 million of the $97 million judgment) had fathered at least one child after his last alleged exposure to DBCP.
One plaintiff, for instance -- who had been awarded $574,880 for sterility and related mental distress -- had, by his own admission, fathered at least four children after his last DBCP exposure. (Dole's evidence suggested that this plaintiff had actually fathered nine children in all, including eight after his last exposure.)
Huck also found that, even assuming the plaintiffs' medical claims were accurate -- the Nicaraguan procedures had not permitted Dole to test the plaintiffs independently -- more than half of them (78 of the 150) "suffered from injuries for which, according to the unrefuted medical testimony presented to the Court, there is no medical evidence that DBCP is capable of causing."
The average recovery in both the Osorio and Herrera Rios cases was about $650,000 per plaintiff, which is a lot of money in a country where most of the population earns less than $2 a day. According to Judge Huck's ruling, Nicaraguan labor law ordinarily requires employers to pay no more than $1,240 to compensate the family of a worker who has died or become totally disabled due to occupational hazards.
In the Russian case, a joint press release issued today by the customs service and the bank cited as crucial to the resolution a July 29, 2008, letter in which federal prosecutors in Manhattan had clarified that the bank, which had entered into a nonprosecution agreement with U.S. authorities in 2005, had never been charged with or acknowledged any criminal liability.
Marks had argued until then -- and, indeed, continued arguing afterward -- that the bank had admitted criminal liability in the nonprosecution agreement. He had relied in part upon a mistaken press release, which was also later corrected by the U.S. Attorneys office. The federal prosecutors' letter was first reported in this Fortune Legal Pad item, and the mistake in the press release was first reported in this Fortune feature story.
Now that the bank and Russia have settled their case, it is expected that the bank will extend up to $400 million in trade finance loans to Russian customers at standard commercial rates.
The Bank of New York's principal outside U.S. lawyers were Jonathan Schiller and Damien Marshall of Boies Schiller & Flexner, and the case was supervised in-house by deputy general counsel Matthew L. Biben.
Dole's lead outside lawyer in the Osorio case was Theodore Boutrous, Jr., of Gibson, Dunn & Crutcher, while Dow was represented by Michael P. Foradas of Kirkland & Ellis.