All is not rosy for Ford reliability
The automaker looks good in Consumer Reports' latest owner survey but you have to dig a little deeper for the full story.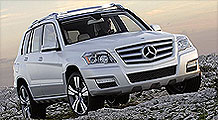 While Asian automakers dominate the influential magazine's reliability survey, there's some good news in there for Ford too.
Find your next Car

NEW YORK (Fortune) -- If you follow autos and the auto industry, you are hearing a lot about the results of Consumer Reports' latest reliability survey.
Ford grabbed headlines when CR led off a news release by announcing that "Ford has secured its position as the only Detroit automaker with world-class reliability." It went on to mention instances where Ford cars outpace some Asian models and added that about 90% of Ford Motor cars have better than average reliability. GM and Chrysler can't make similar claims.
Good for Ford. But dig a little more deeply into the data, and you see that its results aren't as rosy as they appear. Worse, a second independent survey about customer behavior brings another splash of cold water. It shows that Ford (F, Fortune 500) still has a long way to go in attracting desirable customers.
Using the results from its 2009 survey, which is based on 1.4 million reports by Consumer Reports subscribers, the magazine's statisticians and engineers predicted the reliability of 2010 models.
Here Ford's reputation doesn't look quite as shiny. In this tally, CR lines up all the brands and pits them against each other, instead of cherry-picking examples where, say, a Ford Fusion beats a Honda Accord.
Compared head to head for predicted reliability against the 30 other brands sold in the U.S., the Ford brand ranks in the middle of the pack at 16th. Mercury is a little higher, and Lincoln a little lower.
And in fact all eight of the top finishers are Asian, led by Toyota's Scion. Among the top 15, two are European (Porsche and Saab), and only one is American (Mercury).
The 2010 forecast also underscores the amount of work that General Motors and Chrysler have to do. Only Buick placed among the top 20 brands, and Cadillac finished just one up from the bottom. It was book-ended by Chrysler brands, including Chrysler itself in the anchor position.
As marketers know well, quality alone doesn't sell cars. Brands have to appeal to the right demographic groups, the ones who can afford to buy and who become repeat buyers.
A survey conducted by Maritz, the respected consumer sentiment researcher, underlines the importance of demographics. It shows that despite Ford's impressive turnaround, the profile of its buyers has improved only marginally in the last ten years.
The percentage of Ford's married buyers has gone up only 4%, while the percentage of college graduates has remained flat.
At fast rising Hyundai, by comparison, its share of college grads has jumped 37%, and 70% of its buyers are married now, vs. 57% a decade ago.
It's no knock on Ford, but the survey shows just how far domestic automakers have to go in order to stabilize market shares and start attracting new customers.
For the sake of Detroit, all of the industry has to hope it is not too late for the former Big Three to reverse three decades of decline.