Investing by burgers and beer
Take all the fixings for a backyard barbecue, and you've got the right mix for investing, according to fund manager Mark Travis.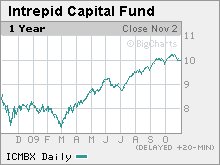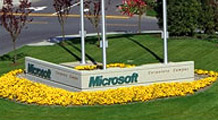 After a bleak 2008, equities are looking up. But whatever the market, our trademark long-term portfolio can help you build a nest egg for a secure future.
NEW YORK (Fortune) -- You decide you're going to have some friends over to watch a little NASCAR. You hit the supermarket and buy some burgers, hot dogs and a 12-pack. You get home, fire up the grill, turn on the tube and let your dog out.
What does all this have to do with investing?
Steaks, beer, cable, car racing, pets -- those are all businesses that Intrepid Capital (ICMBX) fund manager Mark Travis owns stock in. They don't exactly fit the traditional definition of consumer staples, but even in an economic downturn, he says they're not going away.
"If you look at the end products, they're kind of recession resistant," Travis says, "whether that's shoes, underwear, beer, cable TV. People may trade down to a certain extent, but I think cable TV is not something that gets cut off very quickly."
So far his thesis has been right. His fund is ranked first in the "moderate allocation" category on three-year annualized total returns (4.73%), according to Morningstar. And this year it's up 26%, beating out its category's 18.6% returns.
His results may excite, but Travis says he likes boring businesses. He wants a company that's a consistent cash generator, that doesn't have any outstanding debt, and is not growing rapidly but is going to figure out how to get cash flow back to shareholders. And he also wants it at a discount to private-market value.
"The way we define private-market value is if you ran a dry cleaner," he says, "what's that business worth, and what would I write you a check to buy your dry cleaner from you for?"
One common theme that runs through many of Travis's investments: family ownership. Just as he feels a fund manager should own shares of his funds, he wants a management team to have a real stake in the company they own. Family-owned businesses are not typically aggressive borrowers, he says. They're cash generators and are largely self-financed.
"I don't want just a mercenary management team," he says. "I want somebody that feels the beauty and peril of being an owner."
Racetrack owner and operator International Speedway Corporation (ISCA), for example, is founded and controlled by the France family, and it has a virtual lock on the NASCAR franchise, according to Travis. "It's the second-most watched sporting events in America, and from a sponsorship perspective it's a really interesting demographic."
Travis has hadf success in the alcohol sector (he un-ironically notes its consistency of demand). He made a solid premium, tripling his money, on brewer Grolsch when SABMiller bought it in 2007. He's also owned shares of Anheuser-Busch and Boston Beer, which makes Sam Adams, one of his favorite brews.
Travis currently owns shares of winemaker Constellation Brands (STZ), Brown-Forman (BF.B), which makes Jack Daniel's, and Heineken (HINKY), which has a bigger market cap than his typical investments. Travis likes its dividend and thinks its recent introduction of a light beer will help sales.
The iconic green bottle is also growing in popularity in Asia, he notes, and the business has the added perk of family controlled through a trust. He bought it for what he says was a depressed price back in the low teens and it's now in the mid $20s.
Thanks to the more than 150 million domesticated cats and dogs in the United States, another staple for Travis is the pet care industry. No matter how deep a recession, "most people aren't going to make their pets suffer," he says.
A recent acquisition is retail chain PetSmart (PETM, Fortune 500), which has gone from growth mode to reducing its expansion rate. Travis says that it's "pulled back the throttle" in order to have cash on hand in this lousy credit environment. It's also shown same store-sales growth year over year in a tough retail scene, and has added new services like grooming and veterinarians.
Travis also holds Oil-Dri Corporation (ODC), which makes Jonny Cat kitty litter. It's trading at about $15 right now, but he thinks it's worth closer to $20, and he likes its almost 4% dividend yield. Another bonus: The father-son Jaffee team owns a good percentage of the equity, he says.
While Travis doesn't believe the supermarket sector is a great business in general, he thinks he's found a gem in Weis Markets (WMK). "They've competed well in their home markets against the Wal-Marts," he says. "They're clean stores with really good produce and good meat."
The Pennsylvania-based company, which has about a billion-dollar market cap, has no debt and a more than 3% dividend yield. He bought the stock in the low $30s thinking it was worth the high $30s (it's now at about $35) at a time when the dividend had a better yield than a 10-year treasury.
"The way I describe it: We own things that won't draw a crowd at a cocktail party," Travis says. That may be true, but they might turn up at your next barbecue.