A scandal rocks the polo set
Among the swells who winter in Palm Beach, Tony Young was known as a brilliant investor from an old Southern family. Then the SEC showed up, and his façade began to crumble.
Photos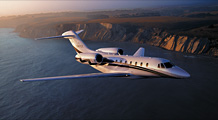 (Fortune magazine) -- On an evening in March 2008 some 30 guests arrived at the home of Tony and Neely Young -- a 14,000-square-foot Tudor-style mansion overlooking 57 acres in Chester County, Pa.
Nestled 35 miles from Philadelphia and 22 miles from Wilmington, Del., Chester County is not just the richest county in Pennsylvania but also one of the last bastions of the old-money equestrian lifestyle.
The guests that night had gathered to celebrate Tony's 37th birthday. The Youngs were relative newcomers to the area. Yet Tony had made great strides socially since his arrival in 1998 by launching and running a successful money management firm, Acorn Capital.
Indeed, many of those at the party had put money in Acorn, which claimed to have $120 million in assets. Among Acorn's investors were stalwarts of this community, including George Strawbridge Jr., 72, an heir to the Campbell Soup fortune and a board member of the $11 billion company, as well as W.B. "Dixon" Stroud Jr., 63, an heir to the Milliken textiles empire and a mentor to Young who had given him his first job in the area.
Other Acorn investors included members of the Merck pharmaceutical family and a branch of the Bancroft family, which controlled Dow Jones until 2007.
Parties like this are not just celebrations but a way for the hosts to remind their guests and themselves of their accomplishments. Tony's bash was no exception. Waiters circulated with champagne and smoked salmon; the entrée at the sit-down dinner was New York strip steak. And as the Veuve Cliquot flowed, so did the toasts to the couple.
"Everyone liked Tony. You felt like you'd known him for years," says a guest, who asked not to be identified. "He was very personable, fun, a great talker."
The Youngs were now accepted members of a scene that wintered in Palm Beach, summered in Northeast Harbor, Maine, and spent the clement months of the year here in this land of leisure where the intermarried descendants of big-name industrialists played polo, hunted fox, and danced their nights away at charity balls.
Even though members of this enclave live in several adjacent towns, they use "Unionville" as shorthand for the area. And to Tony Young's new Unionville friends he was a trust-fund heir from a wealthy Georgia Coca-Cola bottling family -- an investing whiz who some thought had an MBA from Emory University and years of experience managing money for wealthy Atlanta families. His wife was a professed born-again Christian.
Yet at the party something felt forced. The party favors were, as one guest put it, "oddly sexually suggestive." Just over a year later, Young's friends and neighbors would finally discover that it was not just the parting gifts that were strange: It turned out that Young was not what he seemed to be.
On April 20, the Securities and Exchange Commission accused Young of stealing and misappropriating investors' money when the regulatory agency filed civil fraud charges against Young, Acorn Capital Management LLC, and Acorn II LP, the hedge fund at the core of an alleged fraud.
The complaint alleges that Young pilfered at least $23 million from investors to use for his own purposes, in addition to exploiting "some investor monies to pay other investors in the nature of a Ponzi scheme." The complaint also claims that Young routinely sent out false account statements to investors, his accountants, and even to regulators.
The SEC further accuses the Youngs of using the money to underwrite their lavish lifestyle, to "pay personal expenses related to horse ownership and racing, construction, boats, limousines, chartered aircraft, and other luxuries."
That would include their Chester County property, worth an estimated $4 million, and a $2.1 million Palm Beach house bought in 2006, as well as a $1.3 million house on Maine's coast. Along with Young's wife, Dixon Stroud is also named as a relief defendant in the complaint. (A relief defendant is the beneficiary of a crime but not necessarily a participant in it.)
The strange thing is that the unmasking of Young barely made the papers -- perhaps because the alleged fraud was small by Bernie Madoff standards. (What isn't?) But more likely, the quiet that attended the collapse of Young's hedge fund was indicative of how the cloistered world that Young infiltrated operates by its own set of rules. Losing $1 million is problematic to some of Young's victims, but tarnishing one's good name is a worse fate.
As social ascents go, Young had flown as high as Icarus. Coming from Fitzgerald, Ga., where mobile-home manufacturing and peanut blanching reign as top industries, he was able to seduce people who had asset managers before most folks get their learner's permits. In succumbing to Young's charms, however, these aristocrats proved that they were as common as every other victim.
In his victims' defense, Acorn was registered with the SEC as an investment adviser. Yet had its investors performed due diligence on Young, they would have certainly uncovered the holes in his bio.
For example, Fortune's months-long investigation -- culminating in a face-to-face interview with Young -- has revealed that he had no experience managing money before launching his hedge fund. Nor did he have an MBA or even an undergraduate college degree. (Records show he completed one year at Georgia's Reinhardt College in 1990, then two years at Georgia State University, from 1993 to 1995, with no degree awarded.) Though he sported a Choate Rosemary Hall sweatshirt, the school has no record of him. Even the origin of the money he used to launch his polo career is questionable.
To understand how Donald Anthony Walker Young, now 38, was able to pull the cashmere over the eyes of Dixon Stroud and George Strawbridge, you need to understand the path he took from Georgia to Chester County.