Tech stocks off the beaten path
Zach Shafran looks in unconventional places for science and technology stocks, generating steady returns for investors.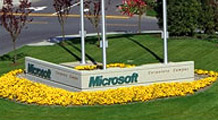 After a bleak 2008, equities are looking up. But whatever the market, our trademark long-term portfolio can help you build a nest egg for a secure future.
NEW YORK (Fortune) -- If you only look at its performance so far this year, Ivy Science & Technology, which has $1 billion in assets, doesn't look terribly impressive.
Other technology funds have soared, topping all Morningstar categories and returning an average of 52% so far this year; Ivy Science & Tech (WSTAX), on the other hand, has risen just 32%, which places it in the bottom 3% of its category.
The fund's long-term performance, however, tells a different story: Over the last three years, it has returned about 6%, beating the S&P 500 by 11 points and landing in the top 1% of all technology funds. Ivy Science & Tech has returned 9% over the last five years, while the index has been flat.
Technology funds are often high-risk investments, but Ivy Science & Tech, which is managed by Zach Shafran, is a steady performer with relatively stable returns.
True, the fund has lagged in the rebound, but it beat its peers by 18 points last year, and 17 points in 2002 after the tech bubble burst. That's because Shafran's portfolio is much more diversified than most technology funds, with large holdings in health care, consumer staples, and industrial stocks, as well as cash.
"We're looking for companies that are utilizing science and technology to dramatically change what they do," says Shafran.
The guiding theme behind the fund isn't Internet services or software but innovation -- companies that reinvent themselves and their industries. That approach has led Shafran out of the traditional technology sector and into stocks like agribusiness giant Archer Daniels Midland (ADM, Fortune 500), which he sees as an alternative energy play. "From a sustainability standpoint, we're interested in what they're doing with biomaterials," he says.
Shafran also invests in drug companies that he views as technological innovators. Those include Vertex Pharmaceuticals (VRTX), which has a late-stage hepatitis drug, and Amgen (AMGN, Fortune 500), a biotech that is awaiting approval from the FDA for an osteoporosis treatment. "Amgen has been around a long time, but it's growing and it's poised to do better," says Shafran.
While many technology investors are focused only on growth, Shafran picks stocks with an eye for valuation -- the average holding in his portfolio has a price to earnings ratio of 15, which is slightly cheaper than the S&P 500. "We look for where there's an opportunity for a change in perception," he says.
As an example, Shafran points to Alliance Data Systems (ADS), which makes private label credit cards. "People look at that and say it's a bad business, not a technology business," he says. "That's the wrong way to think about it -- the company is about data." Alliance Data Systems handles loyalty programs for its clients, collecting and analyzing consumer information -- a service that Shafran thinks more companies will use going forward.
Shafran likes companies that provide technology to non-tech sectors, which is why Aspen Technology, which sells software for process manufacturing to the chemical and petroleum industries, is one of his top holdings.
Aspen is a turnaround bet: "If you think about all of the things that could go wrong, it's happened to them," says Shafran. "Management cooking the books, fraud, no operation controls. But they've got new management and they've turned the ship around." The stock was dropped from NASDAQ, because it failed to meet the exchange's transparency standards, and is now traded on the Pink Sheets.
Ivy Science & Tech's wide mandate has enabled Shafran to pick up shares of lesser known stocks like Telvent (TLVT), a Spanish maker of real-time operating software for industrial businesses and utilities. "Their software controls 50% of all of the hydrocarbon movement in this country," he says. "They're infusing an enormous amount of technology into the global infrastructure."
While Telvent's products are pervasive, says Shafran, its stock has yet to gain the attention of the common investor. "Most people have never heard of them, which we like," he says.