A 'Brown'-out for health care stocks?
NEW YORK (CNNMoney.com) -- Health care stocks rallied Tuesday in anticipation of a Republican victory in the Massachusetts Senate race. Well, now it's official. Scott Brown has defeated Martha Coakley.
So what's next for health care stocks? Is the Obama reform plan dead? And if so, can health care shares continue to gain ground?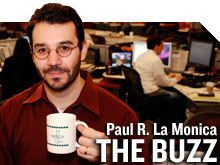 Most health care stocks took a breather Wednesday. But they didn't fall as much as the broader market did. So this looks more your classic case of buying on speculation and selling on the actual news.
Managed care companies such as Humana (HUM, Fortune 500), UnitedHealth (UNH, Fortune 500) and WellPoint (WLP, Fortune 500) would appear to have the most to gain if Brown's victory means little change to the nation's health care system.
These stocks performed poorly in the early part of last year -- even as the broader market started to recover -- due to fears about the impact a so-called public option or other plans to overhaul how Americans get health insurance would have on profits at the big HMOs.
Major pharmaceutical firms like Pfizer (PFE, Fortune 500) and Merck (MRK, Fortune 500), as well as medical device manufacturers like Medtronic (MDT, Fortune 500), also stand to benefit if gridlock reigns supreme in the nation's capital. Investors were worried last year that reform might have led to lower drug prices and a hefty tax on medical equipment makers.
But health care stocks have been on a tear for the past few months as it became increasingly clear that Congress would probably not pass a bill that led to a drastic overhaul of the nation's health care system. So for health care bulls, Brown's victory is just icing on the cake.
"The Massachusetts election results confirm our view that health care reform will either be watered down or not passed at all. Generally, that's favorable for the sector," said David Song, a health care stock analyst with Rockefeller & Co., a wealth management firm in New York.
The Health Care Select SPDR (XLV), an exchange-traded fund that owns most of the big drug, biotech, medical device and health insurance stocks, is up nearly 20% since the start of November. The S&P 500, by way of comparison, is up about 10%.
In fact, this Health Care ETF was up 4% in just the past week, a period when the overall market was flat.
Winners and losers
Charles Fernandez, president of Fairholme Capital Management, a Miami-based investment firm that runs the Fairholme fund, said that he thinks that health insurers and drug companies still have room to run. The fund owns shares of insurers Humana and WellPoint, as well as pharmaceutical firms Pfizer and Forest Laboratories (FRX).
Fernandez said that even if health care reform isn't completely dead, that shouldn't be a significant concern to investors.
It's possible that the House of Representatives could try and pass the Senate version of the heath care reform bill before Brown is sworn in, he said. But that $871 billion bill, passed on Christmas Eve, does not include the controversial public option.
So he argues that health insurers wouldn't be hurt if this became law. What's more, the Senate bill calls for an expansion of Medicaid, which should mean more people would have access to medication.
"The big pharma firms would be winners because more people will be insured. As more are insured, more prescriptions would be issued," Fernandez said.
Song said biotechs are another group that stand to gain if there is little or no reform from Washington. There have been some calls to include rules allowing more competition for so-called biologic drugs from generic makers. That, in theory, would lead to lower prices.
The Senate bill includes a provision giving biotechs a 12-year period of exclusivity before generics are made available. The Obama administration had been pushing for a shorter window of protection for biotechs.
Still, not all health care investors have reason to cheer Brown's victory. Both Song and Fernandez said that a broader health care reform bill would have been a big boost to companies that operate hospitals.
That's because hospitals would have fewer bad debt expenses if health insurance was available to a wider swath of the population. Now, hospitals are either faced with the status quo, or at best, an increase in lower-paying Medicaid patients.
With that in mind, shares of Tenet Healthcare (THC, Fortune 500), the nation's second largest operator, fell 3.5% Tuesday and were down another 3.5% Wednesday afternoon. Other hospital operators were hit even harder Wednesday: Community Health Systems (CYH, Fortune 500) fell 5% while Universal Health Services (UHS, Fortune 500) fell nearly 7%.
Forget politics. Focus on profits.
To be sure, Brown's victory does not mean that health care issues will no longer be discussed on Capitol Hill. But Wall Street's attention may turn more to growth prospects over the next few years as opposed to day-to-day moves based on political headlines. That means opportunity for long-term investors.
"The noise isn't gone. Assuming reform is dead, it's not dead forever. We still have an uninsured population that's not going away," said Sabrina Carollo, a research analyst with Ariel Investments in Chicago.
"But there are companies which would have limited exposure to negative aspects of potential reform. Now the focus should be on the availability of healthcare increasing globally due to favorable demographics, " she added.
In addition to an aging population that will require more medical care, Carollo points out that emerging markets such as China are becoming wealthier. That should lead to lucrative new markets opening up for health care companies.
Carollo said she is looking more for diversified health care companies that can take advantage of these trends. Health care giant Johnson & Johnson (JNJ, Fortune 500) is one such company her firm owns. Another is Baxter (BAX, Fortune 500), a firm that is involved in both the biotech and medical supplies businesses.
Will those stocks really be the best bets over the long-term? That remains to be seen. But it's refreshing that investors should soon be able to finally have a health care debate about fundamentals instead of politics.