Vultures circle the hedge fund capital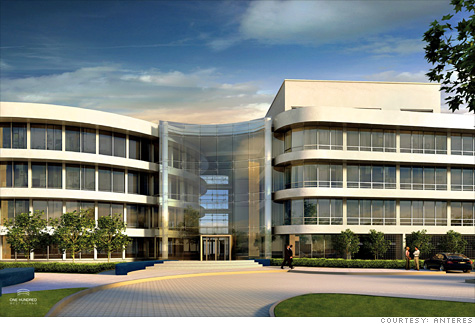 (Fortune) -- Federal officials, from President Obama down, assure the public at every turn that our economy, though fragile, has been stabilized. Yet bank failures in 2010 are expected to blow past last year's 140 and the root cause, as Treasury Secretary Tim Geithner admitted this week, is the ongoing crisis in commercial real estate.
With shorter-term mortgages and income calculations based on leases signed at the top of the market, commercial real estate investors are starting to face the grim facts: they just can't afford to hang onto their property. This happens every real estate bust to hoteliers, office owners and warehouse buyers. But it doesn't always happen here: in Greenwich, Conn., the hedge fund captial of the world. Now, in a place where a payouts are measured in the billions of dollars, vulture investors are finding good pickings.
The biggest slient drama: the return of Barry Sternlicht, who runs the $14 billion-in-assets Starwood Capital and who built his name buying properties on the cheap after the Savings and Loan crisis.
Sternlicht's current focus is on one of Greenwich's prime downtown office buildings, 100 West Putnam. The building once housed two hedge funds: Plainfield Asset Management and Duff Capital; both have run into serious financial trouble due to the financial crisis. Unable to pay their rents, their predicaments have placed 100 West Putnam's property manager, Antares, a few missed mortgage payments away from possibly losing control of the building to Starwood Capital. (The company is unrelated to Starwood Hotels (HOT, Fortune 500), which Sternlicht founded and was the CEO of until 2005.)
According to people involved in the deal, Starwood Capital purchased the $30 million mezzanine loan and certain rights on the rest of the debt on the building, in a play to seize control of it. Mezzanine debt is the commercial equivalent of a second mortgage, with a few key differences.
The biggest is this: if Antares misses a payment on the primary debt, the mezzanine debt holder can step in, make the payment, and seize control of the property. Due to the rights Starwood owns on what is essentially the first mortgage, Starwood could also force the primary debt issuer, Credit Suisse (CS), to settle the mortgage for a fraction of the outstanding debt.
Antares scored record rents for 100 West Putnam when it locked Duff Capital and Plainfield Asset Management into multi-year leases at over $100 a square foot. The trouble started last year when Duff negotiated itself out of the lease.
Then last week, media reports announced that Plainfield, which Fortune first reported was under investigation for questionable lending practices, had moved into its disaster recovery office because it could no longer afford the $616,000 per month, 7-year lease. Plainfield founder Max Holmes is in the process of winding down its $3.3 billion fund and returning money to investors.
In 2008, Plainfield "gated" two-thirds of its investors' money--limiting withdrawals in an attempt to survive the financial crisis--while continuing to charge them management fees.. However, the firm's gamble hasn't panned out; it's been unable to attract much new investment and has seen several principals leave in recent months.
As a result, Antares is scrambling to make up for years of future lost revenue. Last week, Hedgetracker reported Plainfield's 60,654 square feet of space has not been leased. Fortune confirmed Antares co-founder Jim Cabrera is attempting to negotiate a lease payout settlement with Plainfield. Two people familiar with Antares say Cabrera may have also sold off the property management contract on the building to Starwood in an attempt to raise capital.
Starwood would not confirm or deny its ownership of the property management contract on 100 West Putnam. The combination of rights on the primary debt and ownership of the mezzanine loan and property management contract could be used to lever the building, for which Antares paid $130 million, away from mortgage holder Credit Suisse for as little as $60 million. Antares did not return a call for comment.
Cabrera has also been in the distressed property game, but his $5 billion real estate fund Antares Investment Partners failed last year after leveraged bets on multiple commercial real estate properties defaulted.
The Starwood squeeze will likely replay itself all over the country as top financial firms, including Paulson & Co. and BlackRock (BLK, Fortune 500), have raised money to position themselves, as Starwood Capital has, to profit from the mistakes of others. Just today, Starwood Capital announced it had raised $2.8 billion for two new distressed debt funds, unrelated to 100 West Putnam.
With the commercial real estate debt market standing at $3.1 trillion, opportunities should be prevalent. A recent survey from PricewaterhouseCoopers predicts the commercial real estate market is unlikely to fully recover before 2012. That's because commercial loans with five-year terms that were issued in the boom years of 2006 and 2007 won't come due until then.
Geithner has indicated previously the Treasury Department might provide support to prevent the commercial market from collapsing, mainly to head off a ripple effect that could lead to another systemic crisis. Starwood Capital's role as a vulture on one of the nicest buildings in Greenwich could actually help limit damage the mortgage issuer, Credit Suisse, might have ultimately incurred. But for thousands of other commercial real estate investors around the nation, the scariest sight for the next few years won't be of vultures circling their properties but of not one investor being willing to swoop in at all.