Secret 5: turn your passion into an asset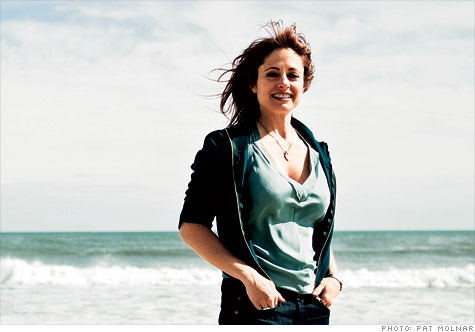 For 15 years Jamie Pollack did graphic design and branding for financial institutions. Then came the credit crisis in late 2008, and there went her job. Right away, she began looking for another position in her field. And on the side she continued to run Shark Savers, a shark conservation nonprofit she'd founded three years earlier.
Nearly a year into Pollack's unemployment, a contact she'd met through Shark Savers asked her if she knew anyone who'd be interested in a nonprofit job that involved building support for a campaign to end overfishing. "We were thinking of a mutual friend," recalls Pollack. "Then I thought, 'Maybe I should try it.' "
How she did it:
By broadening her self-view. Until that moment, "I'd thought of Shark Savers as a passion, never a job," she says. She'd seen herself solely as a designer. "But because of Shark Savers, I'd accomplished a lot more."
By using her connections. Pollack asked the woman who told her about the job -- and who used to hold the position herself -- to pass along her name, which Pollack credits to helping her land an interview.
By recrafting her pitch. During that interview, she tied together her branding and outreach experiences. "I talked about fliers I created for Shark Savers, and how I could target those for specific audiences." The hiring manager was convinced.
How you can too:
"One of the biggest mistakes transitioners make is not considering skills attained in the rest of their lives," says Laura Gassner Otting, a recruiter for nonprofits.
So think about the things you do outside work -- hobbies, volunteering, social groups, and others -- and whether you might leverage any of them into a job. Talk to contacts made in your pastime about how you might turn it into full-time.

Secret 1: Show how your talents translate

Secret 2: network outside the box

Secret 3: get the skills you need on the cheap

Secret 4: get your finances in order