Secret 2: network outside the box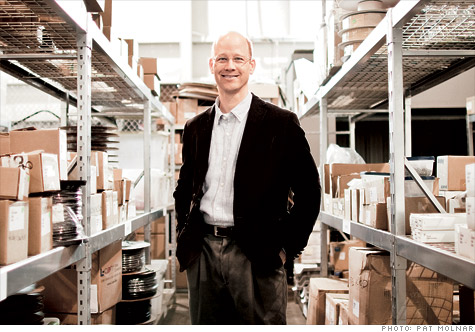 After 12 years at the same tech firm, Dave Cunningham got the first pink slip of his working life last July. Married with three kids, he wanted to stay in Wichita. But with few tech companies in the area, he knew that would mean an industry change.
"Once I got past the awkwardness of being laid off, I got pretty aggressive about networking," says Cunningham, who was already active in 15 LinkedIn discussion groups and multiple associations and boards.
How he did it:
By reaching out to key people. To find another six-figure job, Cunningham targeted his highest-level contacts across industries. "I figured they'd have insight about their company's hiring plans," he says.
By scheduling face time. Cunningham requested to meet in person. "People connect better over pancakes and coffee than e-mail or phone," he says. He talked up his project- and quality-management skills and asked who might have opportunities requiring those talents.
By casting a wide net. Cunningham didn't stop at "professional" contacts -- he got word out through his running buddies, his church pastor, and the parents of his kids' friends. Within weeks, he had leads on three jobs: at a hospital (from a Rotary Club connection), an energy company (via a LinkedIn contact), and an aerospace engineering firm (from his son's schoolmate's parents). He interviewed at all three and got the last one, a general manager position that pays comparably to his old job.
How you can do it too:
In today's hypercompetitive market, career switchers need a foot in the door, says Diane Darling, author of "The Networking Survival Guide." To make contacts, start by seeing if anyone in your extended network on LinkedIn.com works in your dream field or job.
If so, ask your common connection for an introduction -- that way the person will be more receptive to your request for a chat over coffee. Also, join trade associations, and get to know members by volunteering on a committee or at an event.

Secret 1: Show how your talents translate

Secret 3: get the skills you need on the cheap

Secret 4: get your finances in order

Secret 5: turn your passion into an asset