Get protection from financial struggle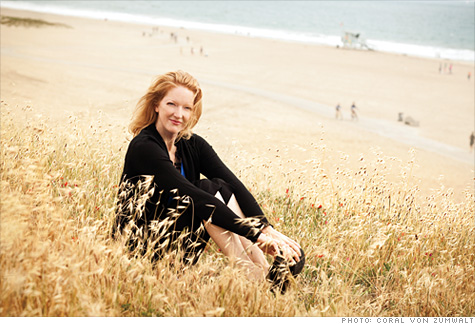 (Money Magazine) -- Lisa Jucha makes a comfortable living. But while she was growing up, money was scarce -- she describes her childhood as "financially difficult." She doesn't want to struggle like that again.

Lately, Jucha, who is 45 and single, has begun to worry about what would happen if an accident or illness prevented her from working. She's especially afraid of losing her home.

" I can't let a disability compromise what I worked and dreamed for," she says.
As a sign-language interpreter for the federal government, Jucha earns $68,000 a year; she brings in another $15,000 or so on the side working as a video-relay interpreter -- helping deaf people talk to hearing people via videophone.

She does get some disability insurance through work. But the coverage leaves her vulnerable, says L.A. financial planner Jennifer Hartman. Especially since Jucha relies on income from a side job -- which she can't get insurance for --she needs more coverage on her primary job.
The solution
1. Set a target. Uncle Sam offers employees a free benefit that kicks in for disabilities expected to last a year or more. It'll pay 60% of her salary for 12 months, 40% thereafter (minus some of her Social Security disability benefits). Hartman says Jucha should aim to replace at least 70% of her after-tax income for short- and long-term disabilities; coverage maxes out around 90%.
2. Join a group. The government doesn't sell supplemental policies, so Jucha should see if any industry associations she belongs to offer group plans, which often are cheaper than individual ones. If not, she should find an agent specializing in disability.
3. Get the right variety. She should get an "own occupation" policy, which pays out if she can't work in her field but could still work.

Do you need money help? Post your video on iReport and tell us why you deserve our next Money makeover.