BP settlements: A gamble for Gulf Coast victims
FORTUNE -- "We're interested in total peace," says Ken Feinberg, the administrator of the $20 billion Gulf Coast Escrow Fund that is being set up to provide a fast, fair claims processing facility for most oil spill victims. "We're not interested in any halfway measures," Feinberg adds.
What he means is that the fund he'll be administering won't be dispensing any relief for losses already incurred unless the victim also consents to accept an estimate of his future damages, too, and then releases BP from future claims. "My goal is to settle then and there," Feinberg says. "Why bother coming back? Let's resolve it right now."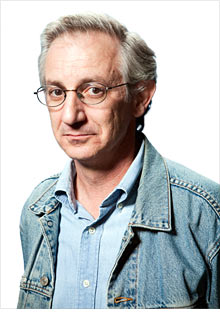 Both the victim and BP (BP) will, therefore, be making a gamble about the future since neither can yet foresee how bad future damages might become. As of the moment, of course, the gushing Macondo deep-sea oil well hasn't even been plugged yet.
This is how Feinberg's fund, set up by a White House-brokered agreement between the U.S. Justice Department and BP, will differ from the alternative statutory remedies that victims were originally -- and still are -- entitled to under the Oil Pollution Act of 1990 (OPA). Feinberg explained the difference to Fortune in an interview on Sunday. Of course, the alternative remedies provided by OPA (pronounced to rhyme with Oprah) carry far greater risks, so Feinberg believes his fund will be the more attractive route for most claimants to follow. They'll grab his bird in the hand, rather than holding out for two in the bush.
Here's Feinberg's for-instance: "Suppose someone comes to me and says, 'How much will you give me for the last three months, because I can't work.' I might say, '$30,000. But wait, sir. I'll give you an additional $90,000, because I estimate that you won't be able to work for another six months. So you not only get the certain sum, I'll throw in another $90,000 that OPA won't touch."
"Now," continues Feinberg, "a person may say, 'You're not offering enough.' Then don't take it! Go to OPA." Feinberg will not be offering "halfway measures," like a $30,000 interim payment without resolution of future claims against BP.
Unappealing alternatives
Under the statutory scheme set up by OPA, claimants that have suffered certain categories of injury from the spill -- business interruption, resource damages, oil cleanup costs -- are directed to first make a claim directly against BP. These claims will soon be being transferred over to Feinberg's escrow fund, once it's up and running. If the claimant is not fully satisfied by BP (soon to be Feinberg), OPA then contemplates that the claimant will take his claim to a $1 billion trust fund administered by the Coast Guard, called the Oil Spill Liability Trust Fund, which is funded from petroleum taxes.
The OPA fund only pays for past losses, however, according to Feinberg, so the claimant would have to keep coming back if his losses continued. The OPA trust, moreover, is only $1 billion, so it is obviously inadequate to fully recompense claimants for a spill of this size. In contrast, Feinberg's $20 billion escrow fund will be replenished as often as necessary, according to both the White House and BP.
If a claimant is still unsatisfied after trying the OPA trust fund, he can sue, but, of course, litigation is expensive, can take many years, and carries its own risks, including the danger that the responsible party might be bankrupt by the time the claimant finally wins a judgment. (Claimants can also sue first, before trying their OPA remedies, but then they can't seek their OPA remedies until their litigation is concluded.)
Feinberg's fund is also empowered to handle claims that are not covered by OPA, like personal injury claims. "If someone says, 'I can't breathe because of oil fumes,' or 'I have a dermatological problem on my skin caused by oil,' there's no OPA jurisdiction," explains Feinberg. In such cases, the claimants' sole alternative to Feinberg's escrow fund would be litigation.
Obviously, lots of open questions remain. Feinberg's office may begin answering them later this week, however, when it releases a "Gulf Coast Claims Protocol," providing more detail about how he'll treat claims.