U.S. should get off its duff on trade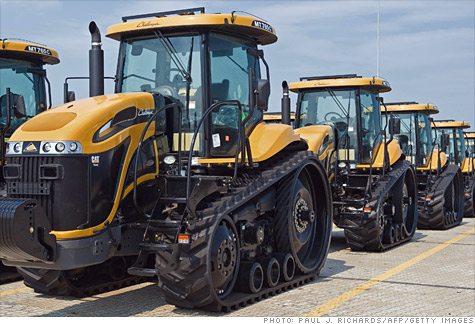 FORTUNE -- There aren't many Fortune 500 executives on President Obama's good-guys list these days, but retiring Caterpillar chairman Jim Owens makes the cut. Caterpillar manufactures things instead of practicing financial wizardry. It moves mud rather than spills oil. More to the point: The iconic Peoria company produces the kind of well-paid manufacturing jobs that a recession-weary nation sorely needs.
Obama tapped Owens for his Economic Recovery Advisory Board, and Owens often surfaces in photo ops meant to show that the White House is reaching out to business leaders. But don't confuse appearance with substance: If the President actually took Owens's advice on how to help U.S. companies compete globally, he'd do a 180 on trade.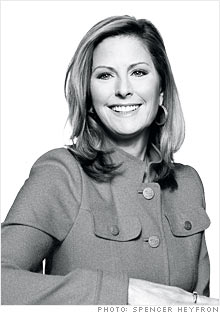 Caterpillar (CAT, Fortune 500) offers a case study both in the havoc wreaked on the U.S. job market by the Great Recession -- and the potential for world markets to turn that devastation around. Last year the company shed 20,000 workers, and it is now gingerly bringing some of them back -- possibly as many as 9,000 this year.
Most of that job growth is linked to a rise in exports. Some U.S.-based Caterpillar factories send up to 70% of their heavy equipment overseas. And Caterpillar isn't the only multinational noticing that trend. The rise of Asian, Latin American, and even some African countries was topic A among the CEOs who convened in Cape Town in late June for a Global Forum hosted by Fortune, Time, and CNN.
When Owens looks around the globe, he sees the leaders of developing countries moving aggressively to remove trade barriers, while the U.S. sits on the sidelines. Taiwan and China, for example, are pursuing a bilateral free-trade deal, and South Korea, China, and Japan have announced talks aimed at eventually producing a free-trade bloc among the three nations. The European Union later this year could ratify a trade agreement with South Korea that would lower tariffs on its exports to the Asian nation.
On Capitol Hill, meanwhile, a free-trade agreement with South Korea languishes; like similar agreements with Colombia and Panama, this trade deal is largely the victim of politically influential labor unions and their hold on leading House Democrats.
How does a multinational react to this stall-out of the U.S. on world trade agreements? Instead of abandoning the Asian and Latin American opportunity, big companies are finding ways around trade tariffs, often by moving jobs elsewhere. "It will cause us to invest more and more inside those trade zones," Owens says.
Obama told Owens and others at the last Economic Recovery board meeting that he's committed to getting major trade agreements enacted, but the administration's support remains tepid. Getting the deals through Congress "requires quite a bit of work," Obama complained to the board. Translation: It would enervate the party's liberal base during a critical election year. Instead, the administration wants to join the Trans-Pacific Partnership, a pact with four countries that already have U.S. free-trade deals -- Australia, Chile, Peru, and Singapore -- plus Brunei, New Zealand, and Vietnam. A welcome move, but a mere baby step.
The word "trade" doesn't test well in polls, so it's no surprise that President Obama would declare that he wants to double exports, conveniently leaving out the import side of the free-trade equation. And this White House focuses on helping small and medium-size companies export, excluding less politically popular multinationals from its rhetoric. Yet as Boeing (BA, Fortune 500) CEO Jim McNerney has noted, "Every time a Boeing 777 lands in China, it lands with about 4 million parts reflecting the workmanship of some 11,000 small, medium, and large suppliers."
Owens fully understands the charged politics of free trade -- and fears its fallout. "As CEOs we're accused of short-term thinking," he says, "but Caterpillar is thinking five to 10 years out. We need the U.S. government to think about the next 10 years, not the next two."
At his advisory board meeting with the President, Owens politely talked about a need to be more proactive on trade. With me, he was more colloquial but no less serious: "We've got to get off our duffs."