Chevron pushes ahead in key First Amendment case
FORTUNE -- Now that Chevron has begun sifting through 421 tapes of unreleased footage from a documentary film called Crude -- which a federal appeals court ordered filmmaker Joe Berlinger to turn over to the oil giant three weeks ago -- the sensitive First Amendment issues raised by the case seem to be multiplying, not abating.
The documentary concerns the 17-year-old litigation by a group of Ecuadorian Indians against Texaco, bought by Chevron (CVX, Fortune 500) in 2001, for Texaco's alleged role in oil and toxic-waste dumping between 1972 and 1992.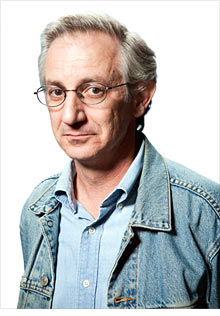 Berlinger resisted Chevron's earlier attempts to inspect his outtakes by invoking his journalist's privilege; thus, the case is creating precedents that, under certain circumstances, could also be used to make reporters turn over their notebooks or, conceivably, testify about sources. When the federal appellate court ordered Berlinger to turn over certain outtakes last month, media companies including Associated Press, ABC, NBC, CBS (CBS, Fortune 500), Dow Jones, HBO (like Fortune, a unit of Time Warner (TWX, Fortune 500)), the New York Times, and the Washington Post had submitted a friend-of-the-court brief urging the narrowest possible ruling.
Those issues are heating up again because Chevron claims that the outtakes it has seen so far dramatically confirm its earlier suspicions that attorneys for the Ecuadorian plaintiffs, who are suing Chevron in Ecuador, have been secretly colluding with the ostensibly neutral court-appointed expert in that case, Richard Cabrera. (Cabrera has previously dismissed such allegations as "unthinkable.") In November 2008 Cabrera recommended to the court in Lago Agrio, Ecuador, that it order Chevron to pay $27.4 billion in damages. Chevron believes the evidence of collusion is now strong enough as to warrant deposing filmmaker Berlinger about the circumstances surrounding the outtakes, and what occurred when the cameras stopped rolling.
Steven Donziger -- one of the plaintiffs lawyers allegedly depicted meeting with Cabrera in the outtakes -- declined to comment. A lawyer for the Ecuadorian plaintiffs, Ilann Maazel of Emery Celli, declined to discuss specific charges leveled in Chevron's papers, but said that Chevron's filing violated court orders, and that it was a "desperate," "diversionary tactic" designed to distract attention from Chevron's commission of "one of the greatest environmental disasters in the world."
The filmmaker, Berlinger, said in an email, "I am dismayed at the level of mischaracterizations in Chevron's Memorandum brief. . . . The footage citations are being taken out of context and not being presented to the court in its entirety, creating numerous false impressions, precisely what we feared when we were first issued the original subpoena."
What the footage shows
With those provisos, here's what Chevron says the outtakes show. (Though Chevron filed a CD displaying certain outtakes with the Manhattan federal court, I have so far been unable to see it, as court clerks have said that it is not yet available for viewing or copying.)
Chevron claims that one outtake shows lead plaintiffs attorneys Donziger and Pablo Fajardo and several of their litigation consultants meeting with Cabrera on March 3, 2007, two weeks before Cabrera was officially appointed to become the ostensibly impartial and neutral "global expert" in the case, and discussing how Cabrera would perform that task and how the plaintiffs would secretly assist him.
"Although the cameramen obviously attempt to avoid filming Cabrera," Chevron attorneys allege in their filing, "he can be seen in the margins of the screen. When the discussion turns to plans for drafting Cabrera's report, Fajardo tells the assembled group that the expert is going to 'sign the report and review it. But all of us . . . have to contribute to the report.' Toward the end of the portion of the meeting shown on film, Donziger brags: 'We could jack this thing up to $30 billion . . . in one day.'"
Chevron claims that another outtake depicts a follow-up meeting the next day, without Cabrera, at which one of the plaintiffs litigation consultants, Dick Kamp, allegedly comments, "Having the perito [expert, i.e., Cabrera] there yesterday in retrospect . . . That was bizarre." According to Chevron's brief, in response "Donziger looks at Kamp for about two or three seconds. He then instructs Kamp: 'Don't talk about it,' and tells the camera crew, 'And that is off the record.' Donziger tells the experts, 'I've got total control over the film . . . .' He then retracts his statement, saying, 'I'm just joking, I really don't.' Donziger then explains, 'That's the way it works,' adding, 'Believe me, I would much rather have it work the normal way . . . I would rather have it work the normal way, then I wouldn't have to worry about stuff like that.'"
In his email to Fortune, filmmaker Berlinger said that, "in order not to waive my journalist's privilege, I am not able to comment on the specific content of the footage." Nevertheless, he did say this: "Chevron's accusation that we were instructed by and obeyed the instruction from the plaintiffs to avoid filming Richard Cabrera or anyone else in the March 3, 2007 meeting at Selva Viva in Quito, Ecuador is completely false. I was not personally present at the meeting, but Crude producer/camerman Michael Bonfiglio has no recollection whatsoever of being asked to avoid filming Mr. Cabrera or anyone else in the room, and confirms that had he perceived any individual's presence in that meeting to have been in any way inappropriate, we can only imagine that we would not have been permitted to film the meeting. In fact, it defies logic that if we were instructed not to film someone, that he is in our footage."