GM moves to trademark 'Range anxiety'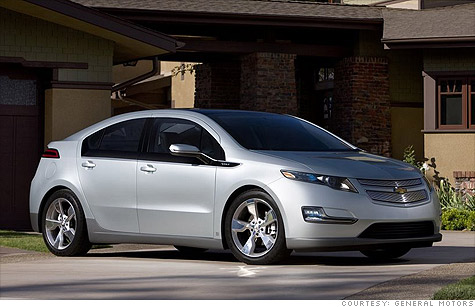 NEW YORK (CNNMoney.com) -- If you're thinking about buying an electric car but you're worried about getting stuck someplace when the battery runs out, General Motors has a two words for that.
"Range anxiety."
The automaker has filed for a trademark on the term. Range anxiety is a major reason car shoppers say they would avoid buying an electric car.
GM's trademark filing, submitted in July, was recently uncovered by the automotive blog Jalopnik.com.
The phrase was first used by GM engineers as they were developing initial concept versions of the Chevrolet Volt, GM spokesman Rob Peterson said. Some of the engineers had also worked on GM's EV1 electric car from the 1990s, the vehicle that was the subject of the movie "Who killed the electric car."
Those engineers recalled EV1 owners saying they loved their cars but that they became worried as they reached the limits of the car's driving range.
"It's like living in the red zone on your gas gauge all the time," Peterson said.
Later, GM executives used the term in describing the benefits of the Chevrolet Volt to members of the media.
Once fully charged, the Volt can drive up to 40 miles on electric power alone. When plug-in power runs out, the wheels are powered by electricity generated by a gasoline engine.
Competing electric cars, such as the Nissan Leaf, can drive up to 100 miles on a full charge, but need to be plugged in again before they can drive further.
While 100 miles is much more than 40 miles, GM points out that most Americans drive less than 40 miles on most days. GM boasts that the Volt's "range extender" engine does away with "range anxiety" altogether, no matter how far a driver wants to go between charges.