Evidence of fraud mounts in Ecuadorian suit against Chevron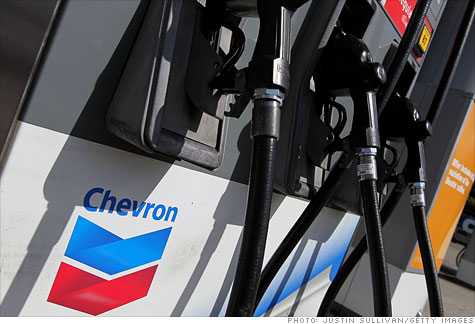 FORTUNE -- A lawsuit against Chevron in Ecuador, which has become a cause célèbre for environmentalists worldwide, has suffered severe, crippling setbacks in recent months, as key plaintiffs lawyers have come under credible and weighty allegations of fraud.
The accusations threaten to disrupt yet again a protracted, bitter, emotional, 17-year-old suit filed on behalf of Indians of the Ecuadorian Amazon who seek environmental clean-up of lands where Texaco-acquired by Chevron (CVX, Fortune 500) in 2001-drilled for oil between 1965 and 1990.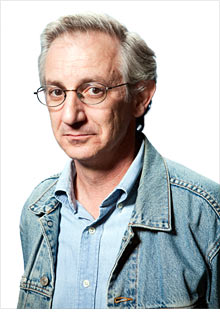 Over the past ten months, Chevron's outside lawyers at Gibson, Dunn & Crutcher have filed 11 civil actions in federal courts across the United States, each designed to pull back the curtain on what they say is an elaborate, two-year-long charade in which plaintiffs lawyers covertly planned and ghostwrote a crucial report on damages that was ostensibly being authored by an independent expert appointed as an "auxiliary" to the Ecuadorian court. The expert's final report, issued in November 2008, recommended that Chevron pay the plaintiffs $27.3 billion.
Since June, federal judges and magistrates in Newark, San Diego, Asheville (North Carolina), and Albuquerque have all looked at what Gibson Dunn's come up with so far and opined that it looks like "fraud" to them.
Plaintiffs lawyers have denied wrongdoing, saying that their actions are being mischaracterized, and were permissible in Ecuador. It should be noted that the fraud claims -- even if true -- do not necessarily impugn the legitimacy of the Indians' underlying cause, or even the genuineness of their lawyers' belief in that cause, as we'll see.
But the accusations certainly pose significant new obstacles to a plaintiffs' recovery, as do a second batch of revelations of a slightly different sort, also unearthed by the Gibson Dunn lawyers, who were led by New York partner Randy Mastro. These involve the plaintiffs' lead U.S. lawyer and strategist, Steven Donziger, who has been caught on film-in outtakes from a documentary he solicited and extensively cooperated with-repeatedly expressing disgust for the "utter weakness," corruption, and lack of integrity of the Ecuadorian courts from which the plaintiffs hope to win a judgment.
Why does that matter? Well, Chevron doesn't have any assets in Ecuador. So an Ecuadorian court judgment will be meaningless unless the plaintiffs lawyers can convince judges in the U.S. and other western countries to enforce that judgment. And that's hard to do when a top plaintiffs lawyer has been captured on tape denouncing Ecuadorian courts as next to worthless.
Evidence on video
In one excerpt, for instance -- successfully subpoenaed by Chevron's lawyers in July -- Donziger is shown upbraiding his American litigation consultants, for instance, when they suggest that there might still be holes in the plaintiffs' proof that need shoring up. "Hold on a second," he says. "This is Ecuador. . . . You can say whatever you want and at the end of the day, there's a thousand people around the courthouse, you're going to get what you want. Sorry, but it's true." Later he adds, "Because, at the end of the day, this is all for the court just a bunch of smoke and mirrors and bullshit. It really is. We have enough, to get money, to win."
Even in the released version of the 2009 documentary entitled Crude -- generally a very sympathetic portrayal of the plaintiffs' cause -- cameras capture Donziger barging into the chambers of a judge in Quito, with local TV news cameramen in tow, and intimidating the judge into reversing an order he had just issued. "This is something you would never do in the United States," Donziger tells the camera, "but Ecuador, you know, this is how the game is played. It's dirty." In an outtake he then adds, this "would never happen in any judicial system that had integrity." He speculates that Chevron must have bribed the judge to win the order in the first place. "I believe they have paid him, and paid the secretary, probably a hundred bucks. It doesn't cost a lot. . . . And we're not gonna let it happen." (Donziger declined comment for this article. A lawyer representing him has filed papers saying that Donziger "denies . . . that there was . . . improper 'collusion' between the plaintiffs and Cabrera.")
The only comeback the plaintiffs lawyers seem to have to any of these unsavory glimpses inside the sausage factory is that Chevron is basically getting what it bargained for, since Chevron (or technically, its predecessor Texaco) was the one who chose to litigate in Ecuador. At least the last half of their argument is true. The plaintiffs originally filed their suit in Manhattan federal court in 1993. But short-sighted Texaco lawyers fought successfully to move the case to Ecuador, where, at the time, the Ecuadorian government was on Texaco's side, and where courts had a reputation for being weak and subordinate to the political branches. Today, however-many governments later-the political tables have turned, and those weak courts seem poised to bend to the will of socialist President Rafael Correa, an outspoken supporter of the plaintiffs' case.
While many revolutionaries think that the ends justify the means, precious few U.S. judges feel that way. And in the end it's going to be up to them whether to enforce any Ecuadorian judgment the plaintiffs may eventually win.
Environmental claims
The core of the environmental dispute has been vividly depicted in the released version of Crude (by filmmaker Joe Berlinger), which shows Amazonian Indians living practically on top of oozing ponds of oil sludge. The film establishes beyond question that something horrible happened in Ecuador. The Indians say that Texaco is responsible, and that its contamination has afflicted their families with elevated rates of cancer and other diseases. Their suit seeks to recover the costs of a thorough environmental cleanup, as well as damages for injuries and deaths they say are attributable to the contaminated soil and water.
The litigation on their behalf was the subject of a sympathetic 12,600-word article for Vanity Fair in 2007, and has been embraced as a cause by rock-star Sting and his Rainforest Foundation. The plaintiff's charismatic lead Ecuadorian lawyer, Pablo Fajardo, was presented with CNN's "Hero Award" in 2007 and the prestigious Goldman Environmental Prize in 2008.
But clarity about the merits of the emotionally fraught case is elusive. In 1990 Texaco was ousted from Ecuador by its longtime joint-venture partner, the Republic of Ecuador. (Chevron claims that during their collaboration the government of Ecuador received 95% of the concession's profits through a combination of ownership stakes and taxes.) When Texaco left, the company and its host country agreed to an environmental clean-up regimen, with responsibilities split between Texaco and Ecuador's state-owned oil company, PetroEcuador. In 1998 Texaco completed its portion of the assignment to the satisfaction of Ecuador's then-government, which then formally absolved Texaco of further liability -- or so Texaco thought. PetroEcuador, on the other hand, has still not finished its end of the remediation. Moreover, PetroEcuador has continued to operate wells in the region since 1990, and, according to Chevron, has continued to spill toxic waste.
To be sure, Chevron's story isn't air-tight either. Plaintiffs argue that the remediation deal of 1998 was a fraud in which the government of Ecuador sold out the interests of its politically powerless Indian population and let Texaco -- which paid just $40 million for the remediation -- get off unconscionably easy. Recently, Ecuadorian prosecutors (under pressure from both President Correa and the plaintiffs lawyers in this case, according to Chevron) have indicted all the signatories of the 1998 deal, including two Chevron inhouse lawyers. The indicted lawyers say the charges are false, and have been fabricated to serve the plaintiffs' litigation strategy.
The latest controversies revolve around a chapter in the saga that began in March 2007, shortly after Correa's inauguration, when the court in Lago Agrio, Ecuador, appointed an engineer named Richard Cabrera to act as an impartial "global expert" to perform a last round of site inspections and make a damages recommendation. Chevron immediately voiced doubts about Cabrera's independence from the plaintiffs' lawyers, prompting numerous indignant denials from both Cabrera and the plaintiffs. "The idea that the plaintiffs would be helping me," he told the Lago Agrio court in October 2007, "is unthinkable."
Later that month the Lago Agrio court reiterated its frequently stated ground rules: "The role of the expert is one of complete impartiality and transparency with respect to the parties and their attorneys. . . . The law states that the entire evidentiary process shall be public."
Discovery for defense
But this past December, lawyers at Gibson, Dunn began to test Cabrera's and the plaintiffs' assurances. They brought the first of a series of Section 1782 actions (so-named for the clause of the federal judicial code authorizing them), which are proceedings in which parties to litigations abroad can subpoena documents and testimony from U.S. witnesses. Chevron filed 1782s wherever the plaintiffs' U.S.-based litigation consultants or contractors happened to work -- Denver, Houston, Atlanta, Washington, D.C., Newark, San Diego, Nashville, Manhattan, Albuquerque and Asheville. The goal was to prove that the plaintiffs' lawyers had secretly "ghost-written" Cabrera's report.
Every U.S. judge granted Chevron at least some of the discovery it sought. Early on, in late March, Chevron uncovered evidence of possible fabrication of evidence by the plaintiffs at an earlier stage in the case, before Cabrera's appointment. A former plaintiffs expert, Charles Calmbacher, testified in a deposition that two reports the plaintiffs had submitted in his name to the Lago Agrio court in 2005 -- purporting to find grave contamination at four former Texaco well sites -- were not, in fact, written by him and contained conclusions that he didn't consider scientifically supportable. "I did not reach these conclusions and I did not write this report," he testified.
A plaintiffs spokesperson told the Wall Street Journal at the time that Calmbacher's testimony was "bewildering," but to this day plaintiffs have offered no denial that false reports were filed and no explanation for how that could have happened.
Meanwhile, in others of Chevron's 1782 actions hard evidence was emerging suggesting, at a minimum, that drafts of major sections of Cabrera's report originated in the U.S. Though plaintiffs consultants' have not yet turned over actual documents provided to Cabrera, they have been forced to summarize the nature of those documents in logs. Chevron claims that the logs already prove that the plaintiffs' consultants ghostwrote Cabrera's report, and the plaintiffs lawyers do not deny that they and their consultants provided materials to Cabrera. A forensic linguist retained by Chevron filed a report concluding that most of the Cabrera report was originally written in English -- a language Cabrera does not speak -- and only later translated into Spanish.
Ghost-writing claims
One plaintiffs' consulting firm that Chevron accuses of having helped assemble and write Cabrera's report was Denver-based Stratus Consulting. In December 2008, a month after Cabrera filed his final damages recommendation, the plaintiffs filed with the Lago Agrio court a report by Stratus scientists, whom they described as independent experts, attesting "that the overall approach used by Mr. Cabrera is sound, reasonable, and consistent with approaches used in other environmental damage cases around the world." Chevron claims that -- unbeknownst to the court or Chevron at the time -- Stratus was praising a report that it had secretly helped write in the first place. (Stratus did not return to calls seeking comment.)
The plaintiffs' position on Chevron's "ghost-writing" charges has evolved. In May, after a judge tentatively ordered Stratus to turn over any work it had provided to Cabrera, Ecuadorian plaintiffs lawyer Fajardo acknowledged in an affidavit that, yes, some ex parte contacts (i.e., contacts between plaintiffs and Cabrera that Chevron didn't know about) had occurred. Notwithstanding all the Lago Agrio court mandates regarding "transparency," Lago Agrio lawyers now argued, however, that "the landscape changed considerably" in late January 2008, when the Lago Agrio court issued an order inviting the parties to submit information to Cabrera that they wanted him to consider. (The order said nothing about revoking the transparency requirements.) In June the plaintiffs lawyers acknowledged that they had indeed provided significant information to Cabrera-without disclosure to Chevron-including "proposed findings of fact and economic valuations for the environmental and other damages caused by [Texaco's] practices and pollution," and that Cabrera, evidently persuaded by these submissions, had "adopted the proposals, analyses, and conclusions of the Plaintiffs."
Cheekily, its lawyers argued that this entirely covert process was simply Ecuador's equivalent to the standard U.S. practice of having lawyers submit proposed findings of fact and conclusions of law to U.S. judges-though, of course, in the U.S. it's done in open court, where each party can try to rebut the other's submissions. (To this day, the Lago Agrio lawyers continue to resist turning over Stratus's and other consultants' submissions to Cabrera, arguing that they are privileged attorney work-product-as if Cabrera were a member of their legal team. As of mid-August Stratus was claiming privilege with respect to 82,000 pages of documents.)
Finally, in August Chevron filed the coup de grace in federal court in Manhattan. These were outtakes from Crude, which Chevron's attorneys had successfully subpoenaed in yet another 1782 suit. (That suit raised, and continues to raise, thorny First Amendment issues.) The clips show plaintiffs lawyers Donziger and Fajardo, and three litigation consultants (including one from Stratus) meeting with Cabrera on March 3, 2007 -- two weeks before Cabrera was even officially appointed as global expert. (That's eleven months before the January 2008 order that plaintiffs had relied upon to justify its ex parte contacts with Cabrera.) Fajardo is shown in the footage presenting a PowerPoint presentation entitled, "Plan for the Global Expert Assessment."
"And here is where we do want the support of our entire technical team," Fajardo says, according to transcripts filed in court, "of experts, scientists, attorneys, political scientists, so that all will contribute to that report-in other words-you see . . . the work isn't going to be the expert's. All of us bear the burden."
At a meeting the next day, when the consultants ask if Chevron will be apprised of what's going on, Donziger explains that that's not how it's going to work. "Our goal is that they don't know shit," he says, "and that's why they're so panicked."
Again, the plaintiffs lawyers have not denied that any of these meetings took place. They argue that, well, this is how things are done in Ecuador, and that's the forum Chevron selected. (The Lago Agrio court, having been fully apprised of plaintiffs' conduct since June, has neither condemned nor endorsed it.)
The plaintiffs' argument isn't playing well before U.S. judges so far. In a ruling issued last week, U.S. Magistrate Judge Dennis Howell in Asheville, North Carolina, put it this way: "While this court is unfamiliar with the practices of the Ecuadorian judicial system, the court must believe that the concept of fraud is universal, and that what has blatantly occurred in this matter would in fact be considered fraud by any court. If such conduct does not amount to fraud in a particular country, then that country has larger problems than an oil spill."
Regardless of how the Indians' case against Chevron should be resolved, and regardless of where anyone's heart might be, there's little question that the plaintiffs have been dealt a severe setback. And that their own top lawyers bear much of the blame.