The bankers who said 'hell no' to bailouts
NEW YORK (CNNMoney.com) -- Two years after the collapse of Lehman Brothers, it seems safe to say that there is still a lot of resentment toward the financial sector.
Lehman's bankruptcy set into motion a chain of events that ultimately led to the creation of the government's controversial Troubled Asset Relief Program, or TARP. But some banks avoided bailout rage.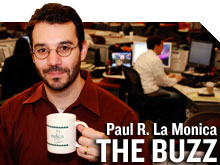 Meet the TARP refusers who said no to government support. Two years later, they remain elated that they never had to accept a dime from Washington.
"It was one of the best decisions of my adult life to say no to TARP. We never seriously considered taking bailout funds," said David Kemper, chief executive officer of Commerce Bancshares (CBSH), a Kansas City-based bank with more than $18 billion in assets.
Kemper said regulators in Washington urged the bank to take part in TARP to show that even strong banks were doing so. But he felt his bank had adequate capital, despite all the fear at the time, and that taking bailout funds would have actually put it at a disadvantage.
That sentiment is shared by Dick Evans, the CEO of Cullen/Frost Bankers (CFR), a San Antonio-based bank with $17 billion in assets and founded in 1868.
"I look at the 142 years the bank has been in business and not participating in TARP is probably one of the top 3 decisions we ever made," Evans said. "It gave us the ability to stay focused on customers. We were able to keep building the company and not be distracted by the government."
That last part is key. At the time TARP was proposed, it was billed as a way for banks to rid themselves of the toxic mortgage assets that got them into trouble in the first place. But that didn't wind up happening.
For many banks that took TARP funds hoping a government lifeline would nurse them back to health, it became quickly obvious that the disadvantages outweighed the benefits.
Regulators took advantage of the fact that they helped banks in their time of great need to impose tougher restrictions, especially on bonuses and other forms of compensation.
That led many big banks that accepted TARP funds to scramble to get out of the program as quickly as they could.
Gary Bonds, senior vice president and principal accounting officer with BancorpSouth Inc (BXS)., a Tupelo, Miss.-based bank with $13.4 billion in assets, said concerns about having the government as a major investor was a main reason his bank turned down TARP funds.
"We looked at TARP and decided that we didn't have all the facts. We thought the rules might change later in the game," Bonds said.
Joseph Ficalora, CEO of New York Community Bancorp (NYB), a Westbury, N.Y.-based bank with $42 billion in assets that also said no to bailout funds, agreed that the biggest problem with TARP was that it didn't live up to its original promise.
"If TARP was used to provide capital so that the best banks could buy the worst banks and make better banks, we would have had more money to lend. But it was perceived as a bailout and banks rushed to get out of it," Ficalora said.
Ficalora said his bank turned down nearly $600 million in TARP funds early last year and instead raised $1 billion in capital from the private markets to make acquisitions, including the assets of AmTrust, an Ohio bank that failed in late 2008.
"We are a significantly better bank today than we were in the beginning of 2009," he said. To that end, shares of New York Community Bancorp are up 40% since the start of last year.
Banks that thumbed their nose at the bailout have generally held up better than the rest of the sector.
The stocks of 8 mid-sized banks that didn't take TARP funds, which also includes New Jersey's Hudson City Bancorp (HCBK), Tulsa-based BOK Financial (BOKF) and People's United Financial (PBCT) of Bridgeport, Ct., are down just 14% on average during the past two years. The KBW Bank Index, by way of comparison, has fallen 27% during the same time frame.
Banks aren't the problem. Washington is.
Still, some TARP refusers think their banking brethren that did take bailout funds have been unfairly demonized. They conceded that TARP was necessary to prevent the crisis from mushrooming into a true panic and are more critical of the government's action since 2008.
Kemper said the backlash against the industry is "unfortunate" and that the Dodd-Frank financial reform bill passed earlier this year is an example of "overregulation."
He added that the financial reform bill didn't address the two biggest problems that contributed to the 2008 crisis and still exist: Many banks were too-big-to-fail and the excesses in the housing market.
Ficalora agreed, saying that financial reform did not go far enough to fix the troubled -- and government backed -- mortgage financing giants Fannie Mae and Freddie Mac.
But the TARP refusers also admitted they were able to take advantage of the fact that they weren't part of a problem that was almost universally despised.
"It's been particularly helpful with large depositors and trust managers. We have a lot more credibility from not having participated," Kemper said.
Evans added that while the decision to not accept TARP was mainly motivated by finances, he was pleased that turning down the bailout also paid dividends from a public relations standpoint. He said he underestimated just how happy people would be that the bank didn't take part in TARP.
"We were surprised by the public response. They were so proud of our decision. I never realized that until we got our first standing ovation in an introduction at a conference. The entire audience applauded us," he said.
- The opinions expressed in this commentary are solely those of Paul R. La Monica. Other than Time Warner, the parent of CNNMoney.com, and Abbott Laboratories, La Monica does not own positions in any individual stocks.