The housing recession isn't over
NEW YORK (CNNMoney.com) -- The worst is over for the housing market -- at least according to Wall Street.
Shares of home builder Lennar were up more than 6% Monday after the company reported a stronger-than-expected profit for the third quarter (it reported a loss a year ago) as well as a 14% increase in sales. Other builder stocks moved higher as well.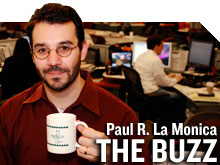 The news that the recession that began in 2007 officially ended a year ago helped boost stocks too.
But while traders are popping champagne corks, it's better to take a closer look at the Lennar (LEN) report. The past three months may have been decent, but the future looks less promising.
For the housing market, at least, it doesn't look like the recession is over just yet.
Lennar admitted as much, saying that new home orders during the quarter were down 15% from the same period last year.
In a statement, Lennar CEO Stuart Miller conceded that while his firm was holding up better than some rivals, "high unemployment and foreclosures have continued to present challenges for the national housing market."
The spate of foreclosures is particularly problematic since it continues to add to the housing glut. And until the number of homes on the market comes down, it's tough to imagine how sales and prices will improve all that dramatically.
"For housing to turn a decisive corner, the inventory overhang has to dissipate. That may take one to three years," said Adrian Cronje, chief investment officer of Balentine, an investment firm based in Atlanta.
We'll know more about just how challenging things are in housing later this week. The government will be releasing figures for home starts, building permits and new home sales in August. The National Association of Realtors will be reporting the latest statistics on existing home sales.
Dan North, chief U.S. economist with Euler Hermes, a leading credit insurer in Owings Mills, Md., said that it's one thing to say that the worst may be over for housing. It's another to declare that the market is actually improving.
"The economy and housing market may have bottomed out but that doesn't mean things are good," he said. "Foreclosures and underwater mortgages are still a big problem because of the absence of meaningful price appreciation."
The good news, if you will, for people willing to buy is that prices are down and mortgage rates remain low. But anyone that wanted to take advantage of that may have already done so earlier this year when there was a tax credit for homebuyers. That expired in April.
"Conditions are favorable for people that are ready to buy. But a large chunk of demand for housing was pulled forward because of the tax credit. I still think we're in a slump," said Terry Clower, director of the Center for Economic Development and Research at the University of North Texas in Denton, Tx.
Clower added that just because rates are low doesn't mean that credit is available for many people that do want to buy a home. Many banks are still reluctant to lend to borrowers unless they have pristine credit histories, he said.
Low mortgage rates may not even matter for some consumers sitting on the sidelines. Home values shot up to such ridiculously high levels in some hot markets during the real estate bubble that even after the drops of the past few years, prices may still be too high for prospective buyers.
"Unless you let home prices fall to a level that will bring in more demand, you won't find a bottom. Home prices in many markets like California are still very high and have room to fall further," said Kenneth Naehu, managing director and head of fixed income with Bel Air Investment Advisors in Los Angeles.
Cronje is even more blunt about why home sales may remain sluggish as long as consumers are nervous about the state of the economy.
"Nobody is going to take on debt -- no matter how low rates are -- to purchase an asset if there is a large degree of uncertainty about prices," he said. "What incentive is there to buy a house?"
- The opinions expressed in this commentary are solely those of Paul R. La Monica. Other than Time Warner, the parent of CNNMoney.com, and Abbott Laboratories, La Monica does not own positions in any individual stocks.