Delta flight attendants reject union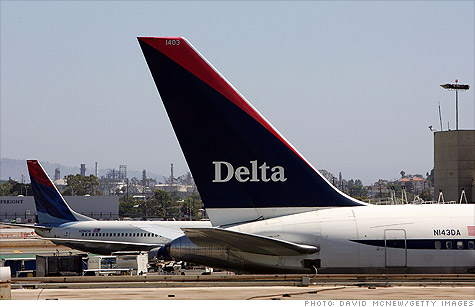 NEW YORK (CNNMoney.com) -- Delta Air Lines says its flight attendants have voted to forego union representation.
Delta (DAL, Fortune 500), the Atlanta-based carrier that two years ago merged with Northwest Airlines, said late Wednesday it has received notification from the National Mediation Board that a majority of its flight attendants voted to reject representation by the Association of Flight Attendants.
"We are happy to share the results of the Delta flight attendant representation election we received today from the National Mediation Board. The majority of voters rejected AFA representation. This is a win for all Delta flight attendants," senior vice president of Delta In-Flight Service Joanne Smith said in a statement.
A narrow majority - just over 50% - of votes were cast against representation.
Unlike its competitors, Delta employees have declined to join labor unions in the past. The same is not true for Northwest flight attendants, who have a long history of union representation. For them, the vote means the end of union representation.
The Association of Flight Attendants alleged that intimidation and coercion of voters by Delta management affected the vote results. The union said in a statement that it will submit interference charges to the National Mediation Board.