Wal-Mart's Africa strategy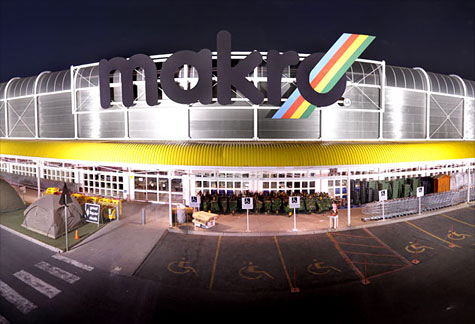 FORTUNE -- In the next 25 years, analysts believe the consumer market in Africa will take off. When it does, Walmart wants to be ready to seize the day.
This week, Wal-Mart Stores (WMT, Fortune 500) announced a cash offer for a majority stake in the South African retail company Massmart Holdings, Ltd. The offer is scaled-back from the roughly $4 billion that Walmart wanted to pay in September for the entire company. Instead, Wal-Mart offered over $2 billion for 51% of Massmart shares.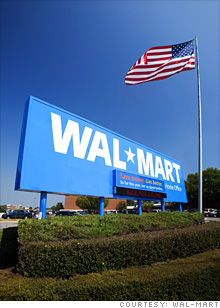 "It's part of their international expansion strategy," says Chuck Cerankosky, an analyst with Northcoast Research. "They want to enter markets that show a great deal of promise of developing a strong consumer sector."
South Africa fits the bill. Massmart is a well-established retailer in Africa, says Cerankosky. Purchasing it will allow Walmart access beyond South Africa into other sub-Saharan countries. Massmart has 263 stores in South Africa and 25 stores in 14 other African countries including Mozambique, Swaziland and Namibia. While Massmart has stores in major cities, many are in rural areas-an untapped resource for global retail companies.
This deal fits into an overall strategy for Wal-Mart to expand into emerging markets worldwide. Walmart's growth in the United States is slowing. In its 2010 annual report, the company reported net sales of about $260 billion in the United States, which is a 1.1% increase from net sales in 2009. U.S. net sales in 2009, in contrast, increased 6.9% from the year before.
To find fresh growth, Wal-Mart needs to look abroad. Wal-Mart has hit obstacles before in the global market-it had to pull out of both Germany and South Korea in 2006 after losing money in stores in those countries.
But its recent presence in emerging markets has been more rewarding. Wal-Mart is building in China, and opened 32 new stores there over the last year, which means Walmart now has almost 300 Chinese stores total.
Walmart International has stores in other major growth markets too. It has built 450 stores in Brazil since it first opened one in 1995, and three stores in India since the first one opened last year.
The combined effort of Walmart International drove growth for the company this past quarter, increasing net sales by 9.3 percent to $26.9 billion in the third quarter of 2011. According to Walmart spokesman Kevin Gardner, Walmart International already contributes 25% of total company revenue.
Wal-Mart's experience in global markets should help it reach African consumers, says Craig Johnson, the president of a retail consultancy called Customer Growth Partners. "If any retailer knows how to market products en masse to a lower income international consumer, Walmart is suited to that," he says. Part of Wal-Mart's good positioning comes from its brand.
Rex Briggs, CEO of marketing consultancy Marketing Evolution says Walmart's brand works because the core message of dropping prices so that consumers can live within their budget resonates around the globe.
Granted, Walmart hits resistance in the U.S. and abroad because it generally doesn't hire unionized workers. In South Africa, for example, a labor union called the South Africa Commercial, Catering and Allied Workers Union is threatening that some of its 80,000 members will strike to try to keep Wal-Mart from purchasing Massmart. But Walmart is no stranger to labor strife, and more importantly, managing it: The company has been under fire from the United Food and Commercial Workers Union since 1998 and that has hardly slowed it down.
If the deal does go through, which will depend on approval from South African regulators, Walmart will face a significant corporate challenge, says Johnson. "If you're going to enter Africa, you're going to realize that some parts have pretty significant economic and development issues. You can't just waltz into Africa as if it's Amarillo."
But while Walmart will have to rethink the way that it markets its products, its core values position the company to succeed in emerging markets like South Africa. The company will have to rely on a combination of strategies that have worked in other countries. Walmart is also better off for having a stake in Massmart instead of owning it completely, Johnson says, because now Walmart can learn from a partner that already knows the retail space in South Africa.
It's a market that won't contribute big numbers to Wal-Mart's bottom line next quarter, says Johnson. "This is a quarter-of-a-century strategy-an ahead of the curve strategy. One that really is compatible because 'save money, live better' is universally applicable."