Yahoo layoffs: 600 jobs cut in long-rumored move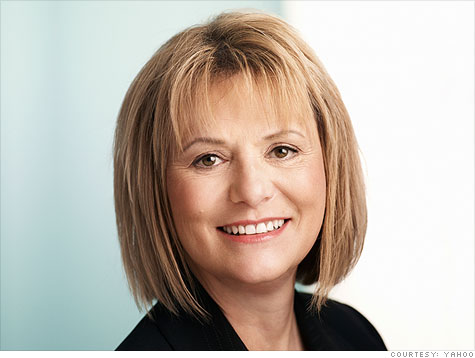 NEW YORK (CNNMoney.com) -- Yahoo cut about 600 jobs Tuesday, the company confirmed, finally swinging the ax on layoffs that had been widely rumored for weeks.
The layoffs represent a 4% reduction in Yahoo's global workforce, said a Yahoo spokesperson, although the company didn't specify which divisions suffered cuts. In an e-mailed statement, the company said its "personnel changes are part of our ongoing strategy to best position Yahoo! for revenue growth."
The cuts were first reported by TechCrunch on November 11, saying 20% cuts were coming across the board. AllThingsD followed up later that day, claiming a 10% cut would come in the product sector only. Fortune reported the 10% figure last week with its own sources.
Yahoo (YHOO, Fortune 500) has struggled as it tries to reinvent itself beyond an Internet portal. The company has lost major market share in display advertising -- once its biggest stronghold -- to Google (GOOG, Fortune 500) and Facebook.
The Yahoo spokesperson said the company will "continue to hire on a global basis to support our key priorities," and laid-off employees will receive severance packages and outplacement services.
Bartz's tough tenure: Yahoo CEO Carol Bartz, who took the helm in January 2009, has said she wants to streamline the company and refocus it around content. But critics have grown louder as Yahoo continues to languish, and several senior managers have fled the company in the past few months.
Bartz has maintained she can turn Yahoo around and boost its revenue if she's given a few years, but takeover rumors have swirled over the past few months. On the positive side, Bartz has been praised for aggressively cutting costs and for engineering a search deal with Microsoft's (MSFT, Fortune 500) Bing.
Yahoo co-founder Jerry Yang was the company's CEO until 2008, when Microsoft offered a $47.5 billion buyout deal. Shareholders were infuriated when Yahoo snubbed the offer, and Yang subsequently stepped down.