Ford is tops in owner loyalty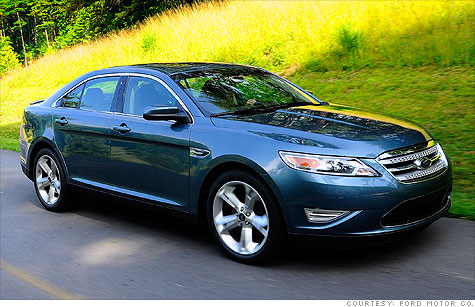 NEW YORK (CNNMoney) -- Ford Motor Co. is the top car manufacturer in owner loyalty, according to a study released Wednesday by the consulting firm Polk. This is the first time since 1999 that Ford has earned that distinction.
Toyota won the honor last year but fell to second place this year. General Motors was third.
The award is based on an analysis of 4.9 million new vehicle purchases during the 2010 model year. Owner loyalty means that a customer who owns a car, truck or SUV made by a particular manufacturer buys another from that same manufacturer.
Besides being a stand alone brand, Ford is the maker of Ford, Lincoln and Mercury vehicles. Ford recently closed down the Mercury brand. On top of winning the loyalty prize for an overall manufacturer, Ford won the prize at the brand level.
Almost 62% of owners with a Ford-made vehicle bought another Ford, Lincoln or Mercury. A little over 60% of owners of a Ford branded vehicle came back for another.
Among specific brands, Mercedes-Benz had the second-most loyal customers and Toyota, excluding Lexus and Scion, third.
Having a broad portfolio of vehicles is an important factor in earning buyer loyalty. Buyers will tend to switch brands if their vehicle needs change and the brand they currently own doesn't offer anything to fit their new requirements.
"At Ford, we strive to create a diverse portfolio from small cars to trucks that fit every customer's needs," Ken Czubay, Ford vice president, U.S. Marketing, Sales and Service, said in an announcement.