Ford pumps $400 million in Kansas City plant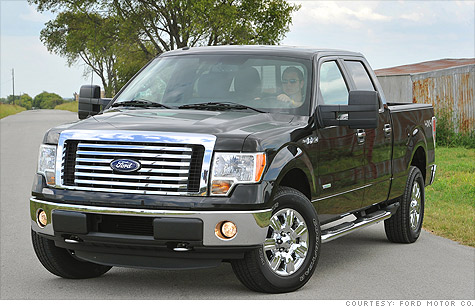 NEW YORK (CNNMoney) -- Ford Motor Co. announced Tuesday that it plans to invest $400 million over the next two years in its auto manufacturing plant in Kansas City, Mo. as it prepares to build a new vehicle there.
Ford did not say what the new vehicle would be. That announcement will be made later this year. The automaker is revamping its model line-up to focus more on fuel-efficient cars and crossover SUVs.
The Kansas City plant has been producing Ford F-150 trucks and Ford Escape crossover SUVs. Ford announced late last year that Escape production would move to the automaker's Louisville, Ky. plant beginning with the 2012 model. The F-150 will continue being built in Kansas City, Ford said, alongside the new vehicle.
Staffing levels at the Kansas City plant will remain the same, Ford said. The plant opened in 1951 and currently employs 3,750 full-time workers.
Ford's sales were up almost 20% last year, surpassing Toyota as the second-best selling automaker in the U.S.

In December Ford announced it was investing $600 million in a Louisville, Ky. plant to build the next-generation Escape there, adding 1,800 jobs.

At the Detroit Auto Show earlier this month,Ford announced plans to add 7,000 jobs by the end of 2012, including, in addition to factory workers, 750 engineers who will work on new vehicle technologies.
"Investing in our plants, products and people is critical to Ford's ability to compete with the best in the business," said Mark Fields, Ford's president of the Americas in Tuesday's announcement.
The $400 million investment in the Kansas City plant will be used to install a new body shop, new machines and other upgrades, Ford said.
Ford worked with Missouri's governor, Jay Nixon, and the Missouri state legislature to craft a package of tax incentives for auto manufacturing in the state, Ford said in its announcement.
"Last year, we came together to pass the Missouri Manufacturing Jobs Act to help our state compete for the production jobs of the future," Nixon said in the announcement. "That hard work paid off."