President Obama, the aspirational centrist
FORTUNE -- In 1992 Bill Clinton ran on a platform of "ending welfare as we know it." His political worldview, drawn from like-minded thinkers at the Democratic Leadership Council, was based in private sector growth and personal responsibility. He was determined to wrench Democrats away from a liberal-left that had parked the party's presidential prospects in a ditch for more than a decade.
Clinton's pre-presidential politics are worth recalling today as we assess what President Obama's State of the Union message really means for his next two years in office -- and the 2012 presidential campaign.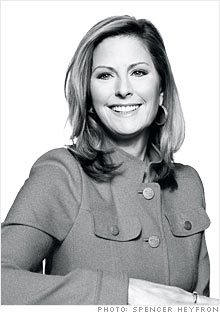 While Clinton had his own healthcare debacle, and an initial tone-deaf lurch to the left, the Arkansas governor was a bred-in-the-bone centrist. Last night was a reminder that Obama is an aspirational centrist. Clinton endured an often uneasy alliance with his party's left; Obama's politics were born there.
We got a glimpse of that last night when the President confessed that cutting the budget for "community action programs" would be among the hardest sacrifices for him in shared efforts to reduce the debt. This one-time community activist (who confesses in his autobiography to feeling "behind enemy lines" when he worked for a company) chose this line item over, say, Social Security benefits or education aid or thousands of other things people generally like Washington to provide.
But you would have to be listening carefully to notice this telling moment because most of his hour-long address was a soaring centrist outreach, personally kind to Republicans and themed on uniting the nation.
As he did a week ago, the President avoided the temptation of following the left and media allies who insisted in connecting Sarah Palin and the Tea Party to the unhinged political rantings of a madman on a deadly rampage against a Democratic congresswoman and her supporters.
"Amid all the noise and passions and rancor of our public debate, Tucson reminded us that no matter who we are or where we come from, each of us is a part of something greater -- something more consequential than party or political preference," he said. "We are part of the American family."
In this speech, too, he was a globalist, detailing the realities of the competition facing American companies and workers rather than resorting to his stock attack on multinationals for "shipping jobs overseas."
"Many people watching tonight can probably remember a time when finding a good job meant showing up at a nearby factory or a business downtown. If you worked hard, chances are you'd have a job for life, with a decent paycheck, good benefits, and the occasional promotion...That world has changed. The rules have changed. In a single generation, revolutions in technology have transformed the way we live, work and do business....We need to out-innovate, out-educate, and out-build the rest of the world."
Debt control skepticism
To control the debt, he committed to freezing domestic spending, vetoing earmarks and streamlining the federal bureaucracy -- though Republicans rightly pointed out that the "investments" he called for in basic science, green technology and infrastructure mean increases in spending.
To help free up business investment, he reiterated his pledge to weigh the costs and benefits of regulations -- though conservatives rightly ask where the hundreds of rule-makings spawned by his banking and healthcare reform legislation fit in. He promised to join the Republican call to limit medical malpractice suits.
Accused by conservatives of being an apologist for the nation's strength, the President last night borrowed their own belief in American exceptionalism to draw his most vigorous standing ovation of the evening:
"As contentious and frustrating and messy as our democracy can sometimes be, I know there isn't a person here who would trade places with any other nation on Earth."
He generously honored Republican foe John Boehner as emblematic of an American dream in which "someone who began by sweeping the floors of his father's Cincinnati bar can preside as Speaker of the House in the greatest nation on Earth."
The President's unifying tone -- his outreach to Republicans and his appeal to independents, business leaders and other moderates who once backed him -- was designed to make us forget that his first two years of governance left a nation deeply divided.
President Obama vaulted onto the national scene promising to cross that political divide. "There's not a liberal America and a conservative America," he declared at the 2004 Democratic convention. "There's the United States of America."
Last night's address returned to that theme, driven by political necessity in the face of what Obama rightly calls a "shellacking" in the November election. But forgive those skeptics who've seen this all before, who want to see how he stands up to pressure from his friends on the left on his budget, on free trade, on business regulation.
Forgive those skeptics who have seen what happens when this President's soaring rhetoric meets the cool reality of his own past.