Star of 70's TV show 'CHiPs' avoids jail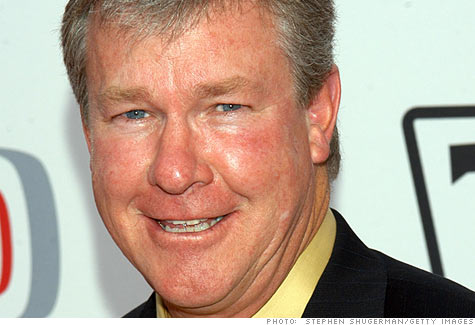 NEW YORK (CNNMoney) -- Larry Wilcox, the actor who played Officer Jon Baker on the 1970s TV show "CHiPs," was sentenced Friday to three years probation by a Florida judge for conspiracy to commit securities fraud.
Wilcox pleaded guilty in November and had been cooperating with the authorities, according to court documents. In addition to serving three years of probation, he was ordered to perform 500 hours of community service and pay a $100 fine.
Along with Erik Estrada as Officer 'Ponch' Poncherello, Wilcox starred in the show about two well-coifed, motorcycle-riding California Highway Patrolmen from 1977-1983.
The Securities and Exchange Commission charged Wilcox in October with paying kickbacks to pension fund managers and brokers to manipulate the volume and price of penny stocks and illegally generate stock sales.
The scheme involved more than a dozen other penny stock promoters and the SEC worked closely with the FBI and authorities in Florida in an investigation that involved "undercover operations."
Wilcox faced a maximum of five years in prison, but Judge James I. Cohn decided he deserved a lighter sentence.
Penny stocks are, as the name implies, shares of small, often obscure companies that are traded on a market called the Pink Sheet.
Wilcox's lawyer, William Leon Richey, did not immediately respond to requests for comment.