Facebook heads for a new Silicon Valley headquarters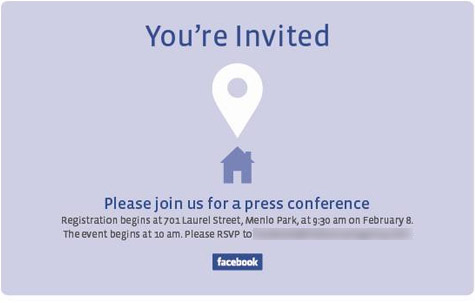 NEW YORK (CNNMoney) -- Facebook is about to switch zip codes. The fast-growing company is poised to move its headquarters from Palo Alto, Calif., to another nearby Silicon Valley outpost.
The plans will be outlined at a launch event next week, to which reporters received invitations on Friday.
"The press event on Tuesday at Menlo Park City Hall is regarding a campus that will fit our long-term business needs," a company representative told CNN. "We'll be sharing more information at that time."
Facebook now has more than 2,000 employees supporting its 500 million users. It's got offices in 10 U.S. cities and a dozen international locations, including London, Paris and Tokyo.
A local Menlo Park newspaper reported last week that Facebook had purchased 22 acres of commercial property near Sun Microsystems' old campus. The company appears to be getting ready to take over that abandoned space.
Menlo Park -- located just a few minutes away from Facebook's current Palo Alto home base -- is a venture-capital hub. Firms headquartered along the city's Sand Hill Road stretch include influential tech investors such as Khosla Ventures, Kleiner Perkins Caufield & Byers, Sequoia Capital and Silver Lake Partners.
-CNN.com's Mark Milian contributed to this report