Redbox plans to take on Netflix with video streaming service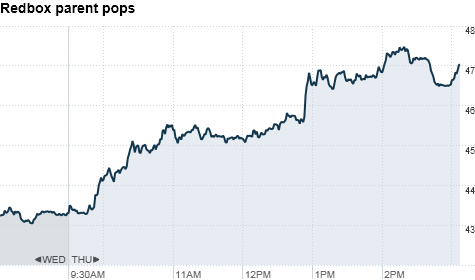 NEW YORK (CNNMoney) -- Redbox, the $1 DVD rental kiosk service, said Thursday that it is planning an online video streaming service -- just like Netflix.
Redbox will join with "a partner or partners" to create the streaming service, which "will likely be in the form of a subscription video service," company president Mitch Lowe said in an e-mailed statement.
Lowe discussed the digital service plans at an analyst presentation on Wednesday in San Francisco.
Shares of Coinstar (CSTR), the parent company of Redbox, were up almost 8% in late trading.
The streaming plan puts Redbox squarely up against Netflix -- and it's a boost the company sorely needs. Last month, Coinstar shares plunged 25% after the company lowered guidance for sales and profit for its fiscal fourth-quarter.
The source of the lowered forecast: Redbox offers movies 28 days after their Hollywood releases. In a press release at the time, chief executive Paul Davis said the company had "underestimated the impact that the delay would have on demand."
The company has approximately 30,200 DVD kiosks nationwide.
Meanwhile, Netflix (NFLX) is maintaining the lion's share of the market. The company said last month that it now has 20 million subscribers, which is a 63% increase from the same period last year. Netflix now has more than 6% of the U.S. population subscribing to its service.
On Monday, Netflix shares shares soared to an all-time high after an analyst upgraded the stock. Qualcomm also said it was working to bring Netflix to more mobile platforms.