Video game makers slam sales data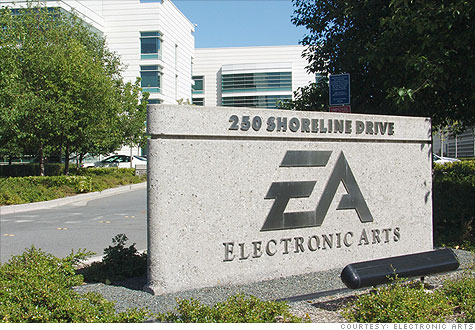 NEW YORK (CNNMoney) -- The video game industry has decided to shoot the messenger.
Video game publishers such as Electronic Arts (ERTS, Fortune 500) and Activision (ATVI) say retail sales tracker NPD Group's monthly reports are misleading and potentially irrelevant.
The problem, say game publishers, is that NPD doesn't track software sold through digital outlets such as Microsoft's (MSFT, Fortune 500) Xbox Live, Sony's (SNE) PlayStation Network, or Apple's (AAPL, Fortune 500) iTunes.
"Using NPD data for video game sales is like measuring music sales and ignoring something called iTunes," said EA corporate communications executive Tiffany Steckler. "We see NPD's data as a misrepresentation of the entire industry."
NPD collects sales information for multiple industries, and the information is closely watched by industry officials, investors and the media.
Because of this, NPD and the video game industry have a love-hate relationship -- using the data in commercials when sales go well, and dismissing the data when it doesn't.
NPD analyst Anitz Frazier noted that NPD releases a quarterly report that addresses the digital side of industry.
"This is in addition to what we are best known for and that is our monthly reporting of new physical sales occuring at retail," Frazier said in an e-mail.
On Friday, NPD reported that video game software sales fell 8% in February. But that doesn't account for digital distribution, which the industry says is quickly becoming part of a new standard on which to measure sales.
It's been a big growth business for video game publishers. Electronic Arts reported digital revenues were up 39% year-over-year. It is forecasting that figure to climb to $750 million for its year ending March 31.
Nearly half of Activision's revenue comes from monthly subscriptions to games such as "World of Warcraft." When the company launches the next installment of its mega-franchise "Call of Duty," analysts expect that game to move to a subscription model as well.
"The growth part of the business is non-retail sales," said Arvind Bhatia, interactive entertainment analyst with Sterne Agee.
Online gaming is growing by leaps and bounds. Three-year-old privately-held Zynga, which publishes FarmVille and MafiaWars through Facebook, is said to have a market valuation of more than $8 billion.
But not everyone agrees with the video game publishers.
Wedbush Morgan analyst Michael Pachter said it's a "gross overstatement" to call NPD's data irrelevant, saying the industry is still heavily dependent on selling physical games and, so far, many publishers have missed the chance to capitalize on social media games as Zynga has done.
"EA saying physical game sales don't matter is like Best Buy saying television sales don't matter," Pachter said.
A significant percentage of that "digital-only" revenue still requires consumers to purchase a physical game, Pachter said. Even online-only games such as FarmVille are reliant on retail channels for at least part of their business.