GM invests $131 million to build next Corvette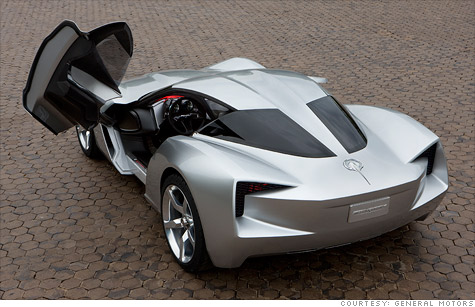 NEW YORK (CNNMoney) -- General Motors is investing $131 million in the Bowling Green, Ky. factory that builds the Chevrolet Corvette as it prepares to roll out the next generation of the sports car in a couple of years.
In the process, the automaker will add about 250 jobs at the plant.
"This is a significant day for anyone who believes that America should build world-class, high-performance products," said Mark Reuss, GM North America president.
The plant currently employs about 400 hourly workers, GM said, who work four 10-hour days a week producing the cars. Corvettes had been made at Bowling Green since 1981. All versions of the car are assembled there including hardtops, convertibles and the high-performance Z06 and ZR1 versions.
The plant will continue to produce the current sixth generation version of the Corvette for at least two more model years, a GM spokesman said. Production of a new version of the sports car will begin some time after that but no specific timetable for the start of production has been set.
While most cars are thoroughly redesigned about every five years to keep up with changing consumer tastes and competitors' improvements, high-cost niche products like the Corvette tend to go much longer between revisions. The sixth-generation Corvette was introduced in 2005.
GM has not yet revealed any official images or information about the seventh-generation Corvette.