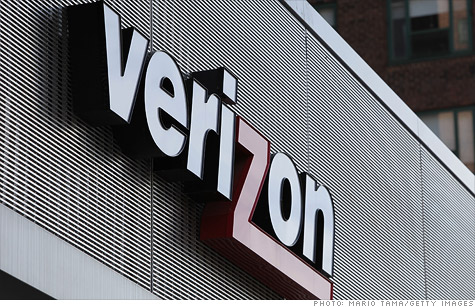 NEW YORK (CNNMoney) -- Verizon just can't seem to stay out of hot water.
As of May 6, new, upgrading and moving Verizon DSL Internet users are being required to also purchase a landline telephone service package. That decision is causing a stir on Capitol Hill and with partner DirecTV (DTV, Fortune 500).
Sen. Herb Kohl, chairman of the Senate's antitrust subcommittee, wrote to Verizon (VZ, Fortune 500) on Thursday, slamming the telecom giant for its new DSL rules.
"The bundling that Verizon now plans could potentially lessen competition, increase rates and lead to less innovation," Kohl said in his letter. "Consumers benefit when one service is competing with another, not when they must buy a package of services."
Kohl's primary complaint was about the timing of the company's move. Verizon's decision comes soon after it struck a deal with rival cable companies Comcast (CMCSA) and Time Warner Cable (TWC, Fortune 500) to sell wireless service to their customers.
Verizon's move to reduce its competition with its new partners seems a little suspicious.
As Kohl put it: "It appears inconsistent for Verizon to argue, on the one hand, that the joint marketing arrangements and bundling wireless services with cable offerings increases customer choice, while on the other hand the company is tying voice and DSL services, compelling consumers to purchase bundled offerings."
Verizon's residential DSL and landline telephone businesses is on the decline. In the first quarter, the company shed 89,000 DSL customers and 205,000 landline phone users.
"Our decision to adjust the way we offer DSL service after May 6 more accurately represents the broadband customer base at Verizon," Verizon spokesman William Kula said.
Ending standalone DSL sales lets Verizon "control our cost structure more effectively," he said.
Verizon said it is reviewing Kohl's letter and "will respond appropriately."
Verizon is still waiting for regulatory approval of its arrangement with Comcast and Time Warner Cable. It agreed to purchase $3.6 billion of wireless spectrum from the cable companies. In return, the cable consortium will be able to bundle wireless service with their triple-play TV, broadband and phone packages.
"We have made a strong case that the spectrum purchase is in the public interest," said Verizon spokesman Ed McFadden.
Verizon's plan is to take currently unused spectrum and use it to expand its 4G LTE wireless broadband services.
But the deal has raised eyebrows among consumer advocates and other competitors, since Verizon has its own FiOS triple-play package as well as its DSL service. Those both compete directly with the cable companies' plans.
DirecTV, which bundles Verizon's DSL service with its satellite TV offering, also opposes Verizon's spectrum purchase. It said in a complaint filed to the FCC on Wednesday that Verizon's DSL-landline bundling decision is a prime example of why the telecom's spectrum deal with the cable companies is anticompetitive.
"Even in the short amount of time since the commercial agreements were finalized, Verizon's behavior offers direct evidence of ways in which the proposed transaction will alter the market to the detriment of competition and consumers," the company said.
The DSL wrangle is just the latest in a recent slew of negative headlines about Verizon.
The company on Wednesday said it was planning this summer to begin forcing smartphone customers with unlimited data plans to switch to tiered plans when they upgrade.
Last month, Verizon said it would begin instituting a $30 upgrade fee when current customers purchase a new phone.
And just before New Year's Eve, Verizon tried to sneak through a $2 "convenience charge" for customers who make one-time bill payments using a debit or credit card. Met with incredible consumer ire, Verizon abandoned that plan the next day.