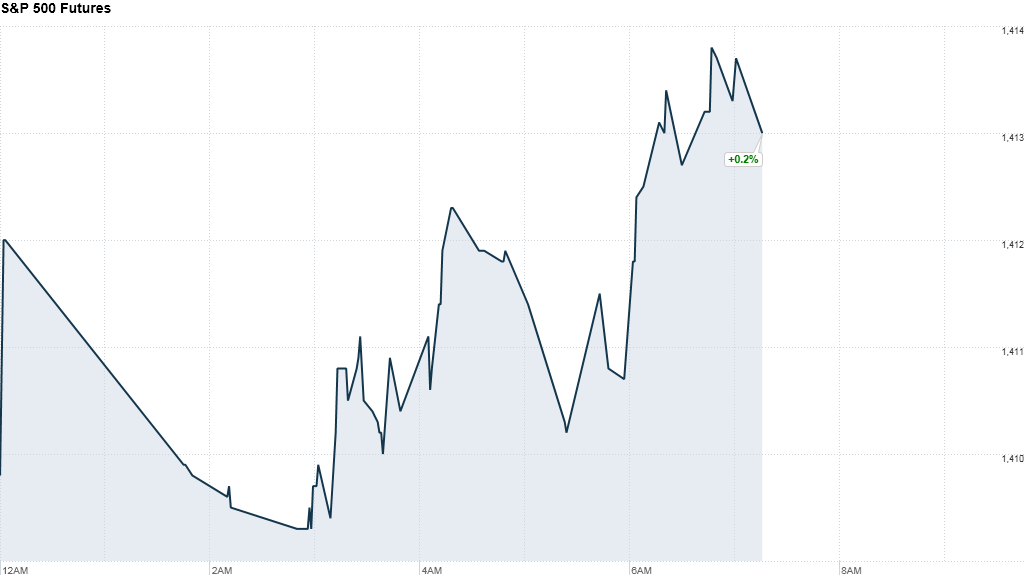 U.S. stocks were poised for a slightly higher open Monday, as investors wait for central banks to decide if the global economy is in need of further stimulus measures.
U.S. stock futures were pointing upward.
Investors are holding their breath ahead of Federal Reserve Chairman Ben Bernanke's annual speech in Jackson Hole, Wyo. later this week.
Minutes released last week from the Fed's last two-day meeting, which ended on August 1, suggested that additional stimulus could come "fairly soon" unless the economic recovery regains substantial and sustainable strength. But a day later, St. Louis Federal Reserve President James Bullard talked down the odds of anything imminent, calling the minutes "a bit stale."
Additionally, Bernanke reiterated that the Fed still has room to boost the economy if needed, in a written reply to Rep. Darrell Issa. The remarks gave a boost to the U.S. stock market on Friday.
Related: Investors and economists agree: No QE3
Meanwhile, the Republican National Convention began Monday in Tampa, Fla. Presidential candidate Mitt Romney and his running mate, Wisconsin Congressman Paul Ryan, will deliver speeches that should shed more light on their proposed policies.
Addressing fears about food supply and inflated prices, representatives from the G20 countries will hold a conference call Monday. Food prices are surging, in part because of the U.S. drought and poor conditions in Russia.
U.S. stocks closed higher on Friday, but were still down for the week.
World Markets: European stocks edged higher in morning trading. The DAX in Germany gained 0.9% and France's CAC 40 added 0.5%. Britain was closed for a bank holiday.
The German business sentiment slipped for the fourth consecutive month in August, according to the Ifo Business Climate Index, signaling that there may be further weakness in Europe's largest economy.
Asian markets closed the day mixed. The Shanghai Composite lost 1.8% and the Hang Seng in Hong Kong slipped 0.4%, while Japan's Nikkei added 0.2%.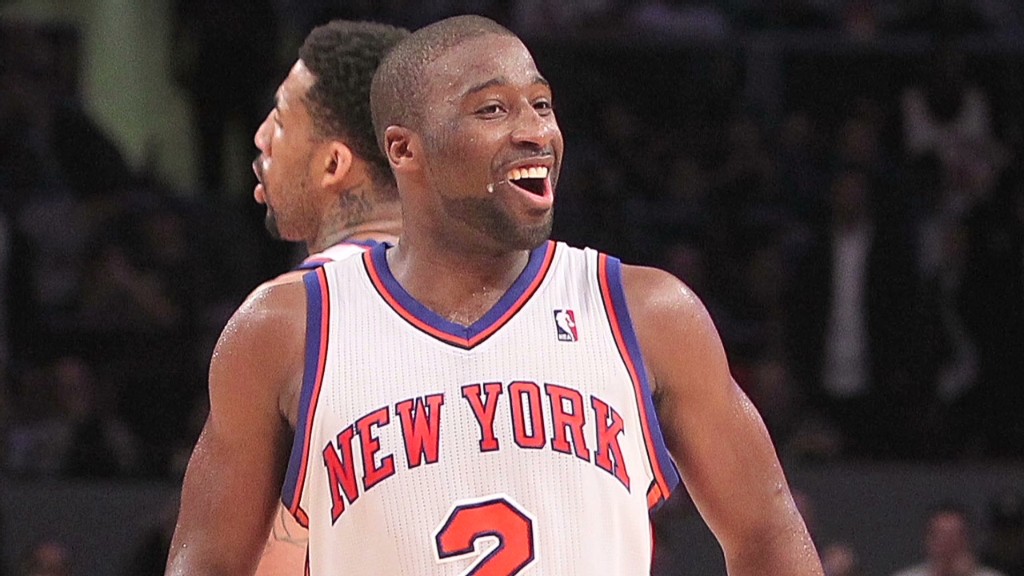 Economy: No U.S. economic reports are due out Monday.
Companies: The historic patent battle between Apple (AAPL) and Samsung came to an end Friday, as a California jury found Samsung had infringed on the majority of the patents in question -- including software features like double-tap zooming and scrolling -- and recommended that Apple be awarded more than $1 billion in damages.
Related: What the Apple-Samsung verdict means for your smartphone
AOL Inc (AOL). announced its final steps in returning roughly $1.1 billion to shareholders, as the company agreed to repurchase $600 million worth of common stock under an agreement with Barclay's Bank. The company authorized a $5.15 per share special cash dividend.
Tiffany & Co (TIF) reported earnings that fell short of analyst expectations Monday morning. The company also lowered its outlook for the remainder of the year. Shares of the company were up slightly in premarket trading.
Hertz Global Holdings (HTZ) and Dollar Thrifty Automotive Group (DTG)agreed to merge Sunday, bringing the two rental car giants together in a deal valued at $2.3 billion. Hertz will pay $87.50 a share in cash through a tender offer for Dollar Thrifty stock.
Currencies and commodities: The dollar lost ground against the euro and the British pound, but edged up versus the Japanese yen.
Oil for October delivery rose $1.09 to $97.24 a barrel.
Gold futures for December delivery fell 5 cents to $1,672.40 an ounce.
Bonds: The price on the benchmark 10-year U.S. Treasury fell, pushing the yield up to 1.68% from 1.67% late Friday.