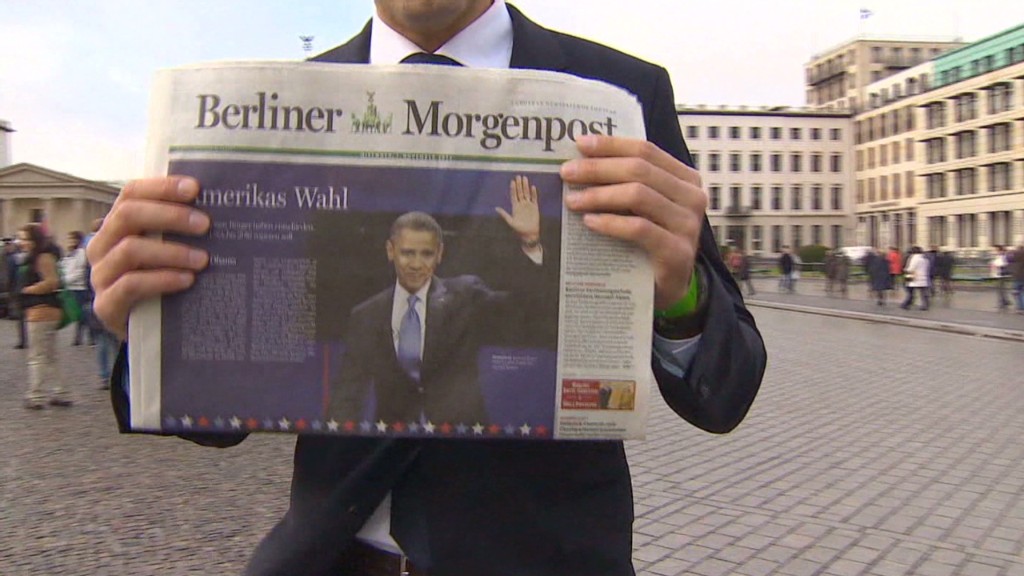 World markets lost momentum and turned lower Wednesday, following the re-election of U.S. President Barack Obama and pessimistic comments from European Central Bank president Mario Draghi.
"Unemployment is deplorably high," the central bank president said. "Overall economic activity is weak and it is expected to remain weak in the near term. And the growth of money and credit are subdued."
The European Commission also issued a report that forecast economic activity in the European Union to contract by 0.3% this year, "followed by subdued growth in 2013." Activity in the 17-nation eurozone will contract by 0.4% this year, with projected growth of 0.1% next year.
After an initial decline in Asian markets, the Hang Seng in Hong Kong ended up 0.3%, while the Nikkei in Tokyo and the Shanghai Composite dropped by a fraction of a percent.
In Europe, the DAX in Germany and the CAC 40 in France each fell about 0.7%, while Britain's FTSE lost 0.3%. Meanwhile, U.S. stock futures plunged in premarket trading Wednesday morning.
Analysts said Obama's win was likely to ensure continuity in monetary policy in the near term, after his challenger Mitt Romney expressed unease over the Federal Reserve's quantitative easing.
"Reduced concerns over near-term risks to the Fed's QE policy may raise expectations of lower U.S. rates for longer, and support [Asian currencies] against the U.S. dollar," Nomura strategists said in a note.
In currency markets, the U.S. dollar rose against the euro and British pound, but lost ground against the Japanese yen.
Related: Obama wins second term
Some results were still too close to call, but CNN projections pointed to the status quo being largely maintained in much of American government. President Obama captured a second term in the White House, Republicans retained control of the House of Representatives and Democrats held their majority in the Senate.
Wall Street was thought to favor Mitt Romney, the Republican challenger with close ties to the private equity and business communities, and gains may be tempered as investors turn their attention to the so-called fiscal cliff.
Inaction would bring a sharp rise in taxes and deep cuts in federal spending set to take effect in January. Economists, including several members of the Federal Reserve, agree the economy is likely to fall into a new recession if this happens.
Related: Up next for Obama - the fiscal cliff
Some analysts, including those at UBS, predict the issues will be difficult to solve -- especially before the next class of lawmakers take power next year in Washington.
"In a scenario in which the political makeup inside the beltway is largely unchanged from last summer, we expect an intense battle," they said. "We would not be surprised if the most difficult long-term fiscal policy decisions are kicked down the road once again."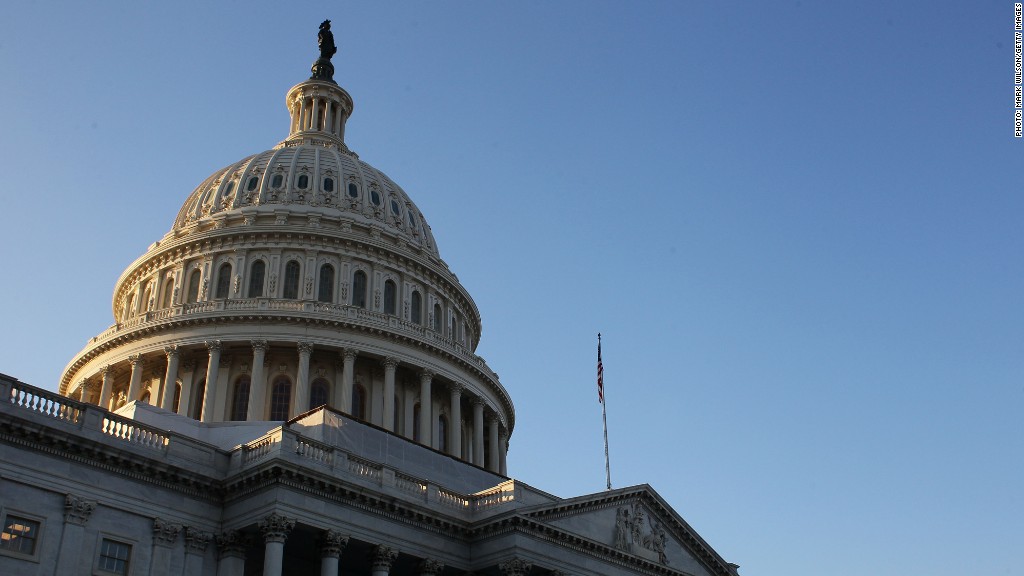 Failure to make progress on fiscal issues could have economic consequences, including possible credit rating downgrades.
"The longer-term fiscal issues of the US are still not likely to be dealt with in the near term," said BNP Paribas in a note.
"The good news is less near-term fiscal tightening and rancorous negotiation, allowing the recovery to continue to broaden and strengthen. The bad news is a steadily rising debt-to-GDP ratio."