U.S. stocks rose modestly Thursday, but closed below the day's highs as investors digested downbeat comments from House Speaker John Boehner on ongoing fiscal cliff negotiations.
The Dow Jones industrial average finished up 0.3%, while the S&P 500 added 0.4% and the Nasdaq gained 0.7%. All three indexes had been higher in the morning.
"No substantive progress has been made in the talks between the White House and the House over the last two weeks," Boehner said during a news conference. The Speaker said that despite claims that President Obama supports a balanced approach, Democrats "have yet to get serious about real spending cuts."
Oil prices also shaved some of their gains, but still finished the day up nearly 2% to close above $88 a barrel.
Lawmakers and the White House have been in talks for months to try and avoid the slew of year end tax increases and spending cuts known as the fiscal cliff .
Treasury Secretary Tim Geithner was on Capitol Hill Thursday for meetings with Congressional leaders Thursday, while President Obama had lunch with defeated Republican presidential nominee Mitt Romney.
While investors have been growing optimistic that lawmakers will come to an agreement to avoid the fiscal cliff before the end of the year, trading will likely be volatile until a final deal is reached.
Data showing an improving economy also provided a boost on Wall Street.
The government said U.S. gross domestic product grew at a 2.7% annual rate in the third quarter. Separately, weekly claims for unemployment benefits fell 23,000 to 393,000.
Pending home sales jumped 5.2% in October from a year earlier, according to the National Association of Realtors. Outside of a few spikes driven by the $8,000 home buyer's tax credit in 2009 and 2010, NAR said pending home sales are at the highest level since March 2007.
Related: Fear & Greed Index sitting in neutral
Investors also sifted through a batch of quarterly results. Grocery chain Kroger (KR) shares rose sharply after the company posted better-than-expected results for the third quarter and also lifted its outlook for the year.
Shares of troubled bookseller Barnes & Noble (BKS) sank 11% after the company posted a loss of 4 cents per share and a revenue decline of 0.4%.
Shares of Tiffany (TIF) tumbled 6% after the luxury retailer reported third-quarter earnings that missed estimates. The company cut its forecast for the full-year.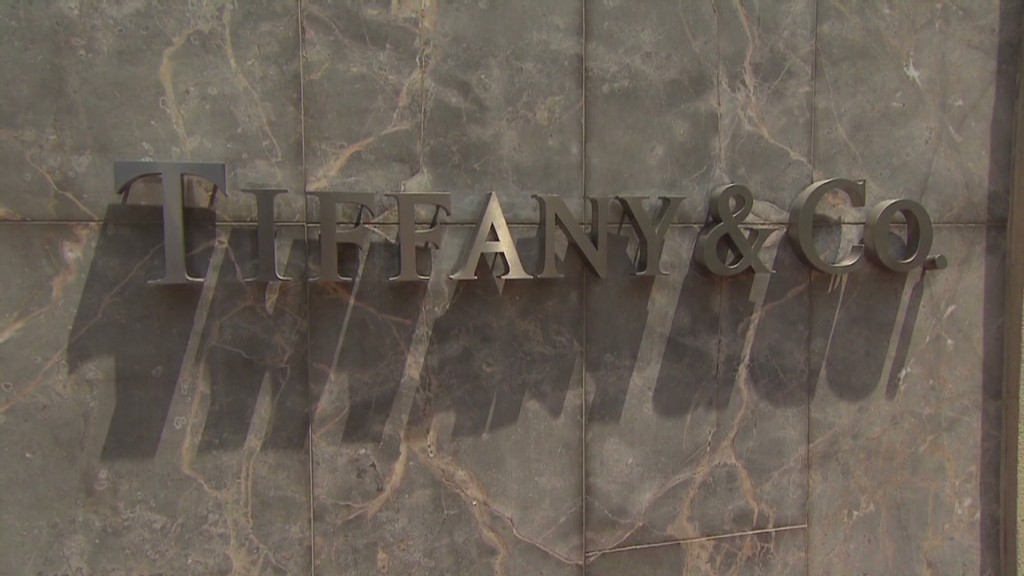 Many major retailers also reported same-store sales for November, and the results were mostly disappointing despite strong Thanksgiving weekend sales.
Kohl's (KSS)sales at stores open at least a year sank 5.6%, sending the retailer's stock down 12%.
Same-store sales at Gap (GPS) improved, but the increase was less than expected.
Macy's (M) shares dropped as November same-store sales unexpectedly slipped, and shares of Target (TGT) were under pressure after the retailer reported a 0.1% decline in sales.
Research in Motion (RIMM) got a big boost from a Goldman Sachs upgrade. The BlackBerry maker also announced updates to its so-called developer ecosystem as the company works to drum up enthusiasm for the BlackBerry 10.
In Asia, the exchanges gained, with the Nikkei adding 1.0% and Hong Kong's Hang Seng closing 1.1% higher.
China's marquee index, the Shanghai Composite, lagged its rivals and posted a fresh multi-year low. The index lost 0.5%, and remains well below the psychologically important 2,000 point mark.
Markets in Europe closed higher, rising between 0.8% and 1.5%.
Two European sentiment reports injected life into the ailing eurozone economy. The European Commission's reading on economic sentiment pushed higher in November, after two months of deceleration. And the EC's business climate indicator also edged higher.
Related: Why Italian bonds are rallying
Also in Europe, Italy's borrowing costs continued to fall as investors bet the European Central Bank will backstop the nation's massive bond market. Yields on Italian 10-year bonds fell to 4.47%, near the lowest levels since the euro crisis erupted in 2011, following two strong auctions.
Meanwhile, the dollar lost ground against the euro and the British pound, but strengthened against the Japanese yen.
Gold prices for December delivery also edged higher, rising 0.6% to settle at $1,727.20 an ounce.
The price on the 10-year Treasury rose slightly, and the yield held steady at 1.62% from late Wednesday.