U.S. stocks fell Thursday, with technology stocks weighing on the broader market following lackluster earnings from Oracle.
The Dow Jones industrial average slipped 0.6%, with Cisco (CSCO), Hewlett-Packard (HPQ) and IBM (IBM) among the biggest laggards. The S&P 500 declined 0.8%, while the tech-heavy Nasdaq fell 1%.
Oracle (ORCL) was the biggest drag on both the S&P 500 and Nasdaq 100. Shares of the software giant tumbled nearly 10% after its third-quarter sales fell short of forecasts.
Investors are using high-profile earnings disappointments like Oracle's as an "excuse" to step back following a significant advance in stocks, said Michael Sheldon, chief market strategist at RDM Financial Group.
The Dow and S&P have gained 10% since November, when stocks first began their big advance. During the past couple of weeks, the blue chip index has soared to record highs, while the S&P has remained less than 1% below its all-time high.
Given that the market has climbed so high so quickly, Sheldon said it would be "no surprise" to see a pullback of 3% to 5%. But he suspects that will be short-lived, as investors use the retreat to add to their stock positions.
Related: 5 reasons the bull market has room to run
The uncertainty in Cyprus has also been giving investors reason to take a breather.
While Cyprus hasn't spurred a huge sell-off in financial markets, Sheldon said investors still want to see that all the major players in Europe can work together to resolve the country's debt burden.
Early Thursday, the European Central Bank told the troubled nation it had until Monday to sort itself out or face the consequences of a potential financial collapse and/or exit from the euro.
"If this drags out and causes more infighting among countries in Europe, that could lead to further instability in a part of the world that badly needs continued coordination," said Sheldon.
Related: Google vs. Apple. Which is your favorite?
Meanwhile, investors mulled several reports on the health of the U.S. economy.
Jobless claims totaled 336,000 last week, according to the U.S. Department of Labor. That's up 2,000 from the prior week, but less than the 345,000 forecast by Briefing.com consensus.
The National Association of Realtors said existing home sales in February edged up 0.8% to an annual rate of 4.98 million, a 3-year high but slightly lower than expectations.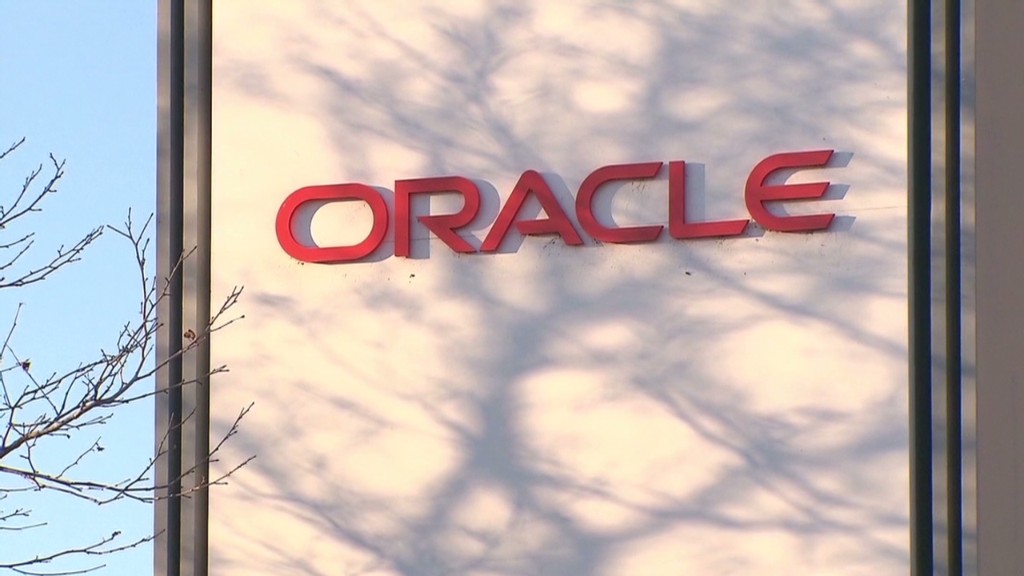 The Philly Fed's index rose to 2 in March from -12.5 the prior month. Readings lower than zero signal contraction in the area covering eastern Pennsylvania, southern New Jersey and Delaware. Economists were expecting a reading of -3 for March.
Just days after recalling see-through yoga pants, lululemon athletica (LULU) reported earnings and sales that squeaked past estimates and said it was working closely with manufacturers to resolve the yoga pant issue. The company also said its current quarter and full-year earnings would come in below analysts' forecasts.
KB Home (KBH) shares edged higher after the homebuilder reported that sales surged 59% in the first quarter, as more homes were delivered and prices increased.
Shares of Scholastic (SCHL) sank after the the children's book publisher lowered its forecast for the year a second time as sales of the Hunger Games books remained below last year's levels.
Related: Fear & Greed Index edges into extreme greed
European markets ended sharply lower, while Asian markets ended mixed. The Shanghai Composite added 0.3% and the Nikkei increased 1.3%, while the Hang Seng declined 0.1%.
A report on Chinese manufacturing showed activity expanded at a faster clip than expected by many economists, which may quell worries about the country's economy slowing down.
The dollar rose against the euro, but fell versus the British pound and the Japanese yen.
Oil prices edged lower, and gold prices gained.
The price on the 10-year Treasury rose, pushing the yield down to 1.92% from 1.94% late Wednesday.