Investors will be balancing improved economic results with gloomy news about the pace of global growth Tuesday.
U.S. stock futures were slightly higher.
Before the opening bell, DuPont (DD) reported earnings that beat expectations and raised its dividend. The stock price rose 1% in premarket trading. Travelers (TRV) reported a rise in income that pushed up its share price by 3% in premarket trading.
Delta Air Lines (DAL) was also set to report quarterly results before the opening bell.
Apple (AAPL) headlines the list reporting after the close, and will be looking to reverse a slide that has dropped its stock roughly 35% in the past six months.
Deutsche Bank analyst Jim Reid emphasized, in a market report, that expectations from Apple are relatively low.
"Tech earnings have disappointed so far this reporting season, particularly on the revenue side," he wrote. "It's fair to say that markets are bracing for a reasonably poor quarter from the S&P 500 heavyweight."
AT&T (T) is also set to report in the afternoon.
Weak data on manufacturing in China weighed on shares in Shanghai. A slowdown in private sector output in Germany initially hit stocks in Frankfurt, although they rebounded by midday
At 10 a.m. ET, the Census Bureau will publish data on new-home sales. The annual rate is expected to have risen slightly in March to 415,000 from 411,000 the prior month, according to Briefing.com's consensus of economists' forecasts.
U.S. stocks finished slightly higher Monday.
Related: Fear & Greed Index: We're still afraid
Shares of heavily shorted Netflix (NFLX) surged 22% in premarket trading Tuesday after the streaming video service reported strong subscriber gains on Monday.
European markets were higher in midday trading, recovering from an earlier slump. Germany's DAX rose 0.5%, London's FTSE 100 rose 0.8% and France's CAC 40 climbed 1.6%.
The European markets made gains after a rough start following disappointing results in the April purchasing managers' data for Germany, which showed private sector output falling for the first time since November.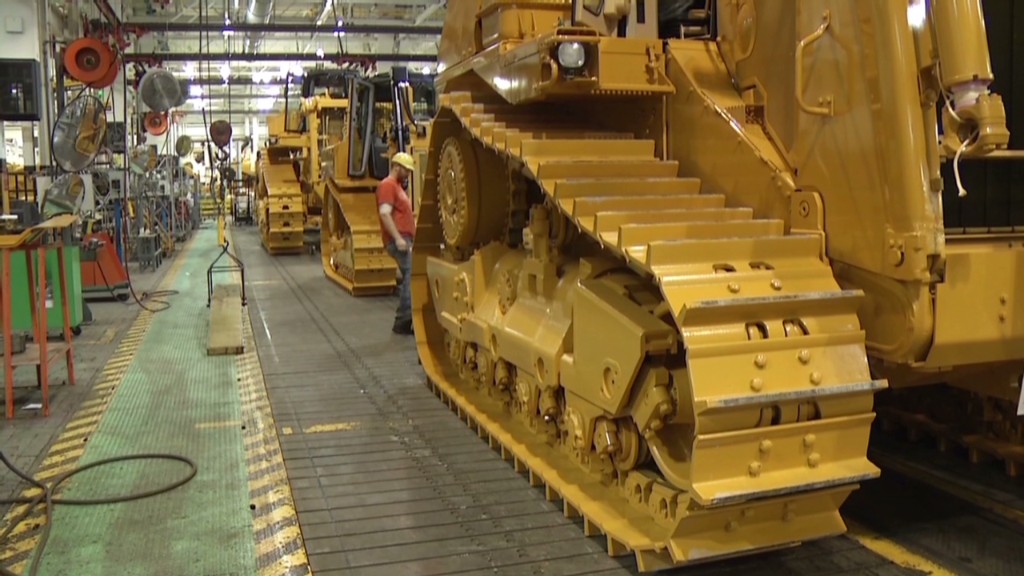 "This is yet more lackluster data from the Eurozone," said Caxton FX analyst Richard Driver. "The pace of contraction in France may be slowing, but Germany is the one we are all interested in and the picture there looks very bleak indeed. The chances of a German and pan-European bounce back in Q2 are looking pretty remote right now."
Asian markets ended lower after a disappointing report on manufacturing in China.
The Nikkei lost 0.3% and the Hang Seng declined 1.1%. The Shanghai Composite was hardest hit by the factory report, falling 2.6% after HSBC's initial manufacturing index for April raised concerns about weakness in the world's second largest economy.