U.S. stocks closed slightly higher Thursday, as investors digested a better-than-expected jobless claims report and another influx of corporate earnings.
The Dow Jones Industrial Average rose 0.2%, the S&P 500 added 0.4% and the Nasdaq gained 0.6%.
The U.S. government reported that initial jobless claims dropped to 339,000 in the latest week, significantly lower than the 351,000 claims that economists were predicting.
Trading has been choppy recently as investors take their cues from mixed economic data and company-specific news. The year got off to a great start, so some gyrating is to be expected, though most analysts still expect stocks to keep grinding higher.
In fact, all three indexes are still up between 9% to 13% so far this year as individual investors tentatively step back in. Investors poured $1.7 billion into U.S. stock mutual funds in the week ended April 17, according to the Investment Company Institute.
Related: Fear & Greed Index idling in neutral
Earnings roll in: Exxon Mobil (XOM) beat earnings forecasts, but sales declined from a year earlier and fell short of estimates.
UPS (UPS) also reported a jump in quarterly earnings, helped by domestic shipping.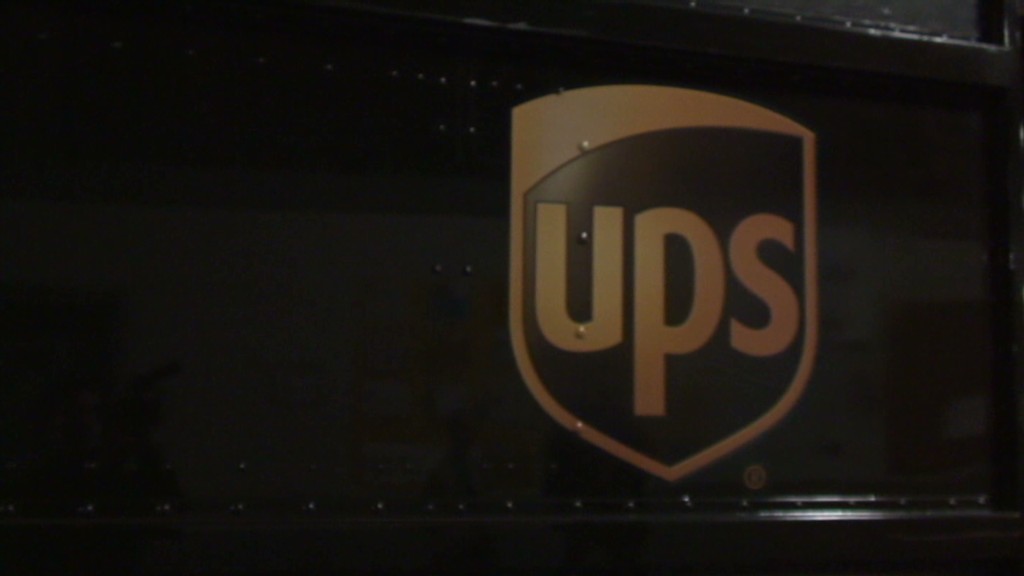 Shares of Safeway (SWY) tumbled 14%, as investors focused on weaker-than-expected sales even though the grocer reported a higher quarterly profit.
Dow Chemical (DOW) reported better-than-expected earnings, fueled by sales of agricultural products.
Shares of Zynga (ZNGA) fell nearly 7%, a day after the online gaming company issued a gloomy forecast.
3M (MMM) was the biggest drag on the Dow, after the company missed profit and revenue expectations and lowered its 2013 earnings outlook.
After the bell, Amazon (AMZN) reported first-quarter earnings that beat expectations, sending shares higher in after-hours trading. Meanwhile, Starbucks (SBUX)' profit rose in its fiscal second quarter, and the company raised its full-year guidance.
Related: Twitter flash crash 'is just noise'
In other news, the Chicago Board Options Exchange (CBOE) resumed trading Thursday afternoon after being closed for most of the day due to an apparent software glitch.
Verizon Communications (VZ) drew attention after Reuters reported the company had hired advisers to look at a possible $100 billion bid to take full control of Verizon Wireless from Vodafone Group (VOD). Vodafone and Verizon declined to comment.
Mixed action in overseas markets: European markets closed higher, following a report that the British economy dodged a triple-dip recession, according to preliminary estimates.
At the same time, Spanish unemployment rose a record to 27.2%, and European car sales sunk to their lowest level since the mid-1990s.
Related: Austerity debate rages in Europe
"With the eurozone recession deepening and global climate looking gloomy in general, I don't think many people are expecting UK growth to kick on from here," said Caxton FX analyst Richard Driver. "Major risks still hang over the UK economy but this certainly brightens the outlook for sterling a little."
Asian markets also ended mixed, with Hong Kong's Hang Seng gaining nearly 1% and Japan's Nikkei up 0.6%. The Shanghai Composite finished 0.9% lower.
The dollar rose against the euro, but fell against the British pound and the Japanese yen.
The yield on the 10-year Treasury rose to 1.71%.