Markets are looking buoyant as investors await the first corporate results of the second quarter.
U.S. stock futures ticked higher Monday, with the main indexes advancing by at least 0.4%.
Second-quarter earnings season kicks off with results after the close from aluminum producer Alcoa (AA).
Results are due later in the week from companies including Yum! Brands (YUM), JPMorgan (JPM) and Wells Fargo (WFC), and investors will be looking for signs of economic growth working through into stronger revenues.
"Sales have got to start coming through," said fund manager Fiona Harris from J.P. Morgan Asset Management. "We believe the relatively sluggish U.S. sales growth could start to weigh heavily if we don't see improvement soon."
In economic news, the Federal Reserve is set to release its monthly report on consumer credit at 3 p.m. ET.
According to Kit Juckes of Societe Generale in London, among the issues standing out for global investors in the week ahead are a speech by Federal Reserve chairman Ben Bernanke's on Wednesday, a possible "Scotch tape solution" to Portugal's economic crisis and concerns about the slowdown in China's economy.
U.S. stocks finished higher Friday following a strong monthly jobs report. Investors seemed to set aside concerns about the Federal Reserve and focused on the improved outlook for economic growth.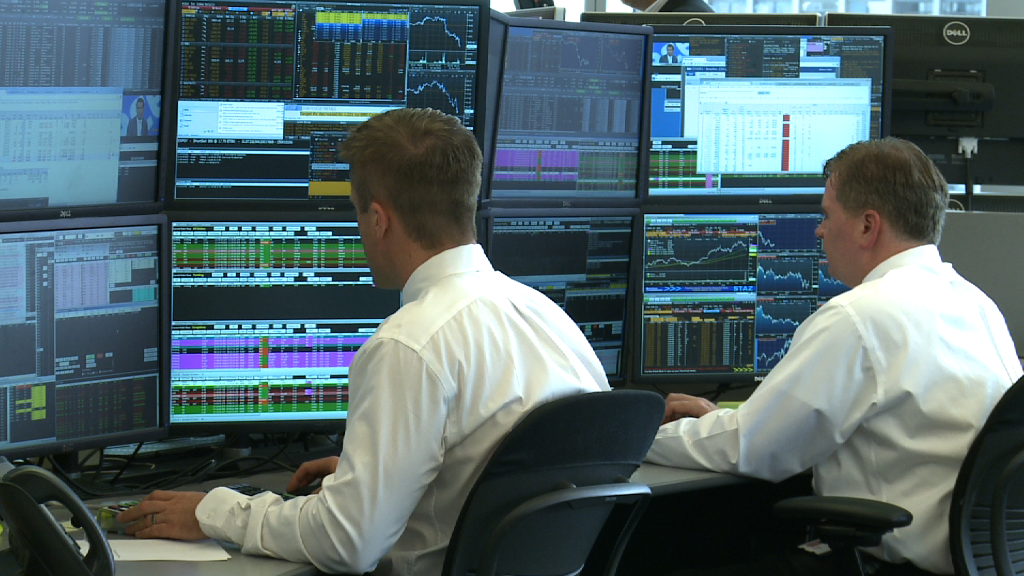 European markets made strong advances in morning trading. Both benchmark indexes in Germany and France were pushing ahead by about 2%.
Related: Citadel computers run the stock market
But Asian markets ended in the red. The Hang Seng index and the Nikkei in Japan both dropped by more than 1%. The Shanghai Composite index fell even further, down by 2.4%, on continuing concerns about slowing growth in China.
Shares of Asiana Airlines dropped in South Korean markets after a Boeing 777 crashed in San Francisco over the weekend. But the stock price for Boeing (BA) was little changed.