The Dow and S&P 500 both rose to another record Wednesday, resuming their march higher after taking a breather Tuesday. Investors remain focused on the economy as they attempt to gauge when the Federal Reserve will scale back its monetary stimulus.
The Dow Jones industrial average rose 0.4% and the S&P 500 rose 0.8%. The Nasdaq rose 1% and is inching closer to the psychologically key level of 4,000, a milestone it hasn't topped since the tech bubble burst in 2000.
The gains came amid uncertainty about when the Federal Reserve will finally begin reducing, or tapering, its bond-buying program.
"Commentary by Fed officials continues to confound, with some for more stimulus and some for less, some talking of a December taper and some of later," said Mike van Dulken, head of research at Accendo Markets.
Related: Companies pledge millions to Philippines
Fed vice chair Janet Yellen may shed light on the topic when she appears before the Senate Banking Committee on Thursday for her confirmation hearing. Yellen is President Obama's nominee to replace Ben Bernanke as chairman of the Fed.
The Fed's stimulus policies have been a major driver of the bull market in stocks over the past few years. But recent reports on economic growth and hiring have some experts betting that the central bank will begin its exit strategy sooner rather than later.
Investors were also digesting a Chinese Communist Party communique on economic reform that was heavy on jargon but light on specifics.
That put pressure on Asian markets Wednesday, with the main stock indexes in Hong Kong and Shanghai declining by nearly 2%.
European markets also fell. Shares in London sank amid concerns the Bank of England could hike interest rates sooner rather than later after the central bank raised its economic growth forecasts and issued a more upbeat prediction for unemployment rates.
Related: Fear & Greed Index remains in greed
What's moving: Macy's (M) shares rose on better-than-expected quarterly earnings and strong same-store sales.
The retailer's results suggest American consumers could spend big this holiday season, according to some StockTwits traders.
"Nice results from $M heading into the holiday shopping season, could see very good retail numbers if price of gas continues to drop," said 5thStreetResearch.
"$M actually made a profit - shoppers prefer a store rather than putting up with mail return BS $AMZN," said elon_musketeer.
China's Sina (SINA), which operates the Twitter (TWTR) competitor Weibo, reported strong earnings and issued an upbeat revenue outlook. Shares rose 11%.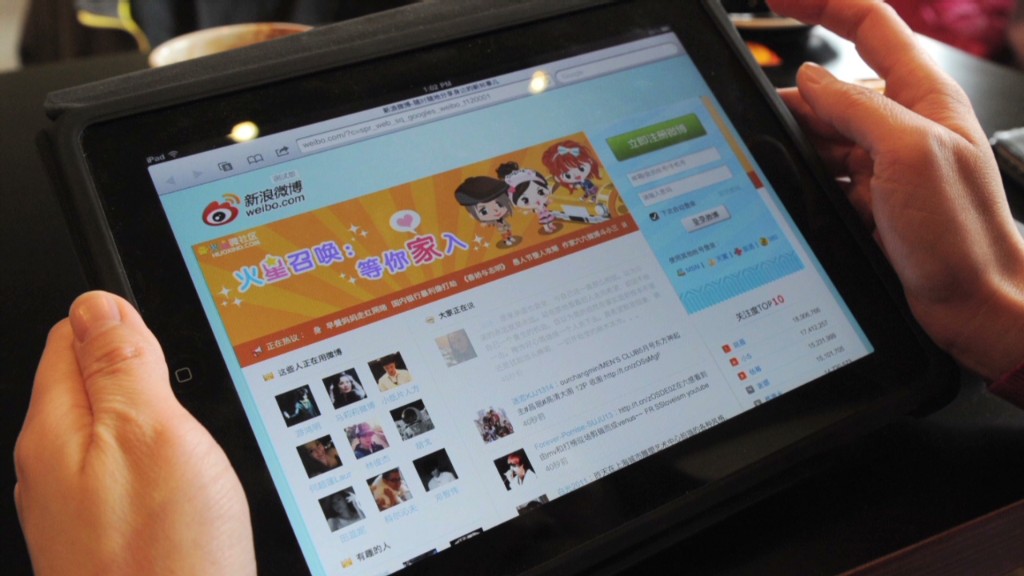 Shares of Chegg (CHGG) fell 23% to about $9.62 in the company's stock market debut. The operator of a text book rental service priced its initial public offering at $12.50 a share -- above its offering range -- on Tuesday.
Some traders were wondering why the company priced its stock so high, while others still believe Chegg is a good long-term bet.
"$CHGG Just wondering where was the demand that made the underwriters think to price this above the filing range? Somebody needed a favor..." asked the ipoguy.
"$CHGG is starting a new trend in education system. Their mobile apps are well ahead of the competition. Potential for long term growth," said TheRainmaker.
Potbelly (PBPB) surged after the sandwich shop reported strong results late Tuesday. The company recently went public and shares more than doubled on their first day of trading.
We know where this StockTwits user is going to have lunch today.
"$PBPB Only reason I bought this at ipo was because I eat there a lot. Thanks to me going there every week their earnings were good," said the modest WallStreetBaller.
Tesla (TSLA) shares edged higher after CEO Elon Musk said there "definitely" won't be a recall of the Model S, quashing rumors in the wake of three battery fires during the past five weeks.
Shares of Starbucks (SBUX) drifted lower after the coffee chain agreed to pay $2.7 billion to Mondelez (MDLZ)to settle a contract dispute.
Dow component Cisco Systems (CSCO) reported earnings after the closing bell that topped forecasts. But sales missed and the stock dipped in extended trading.