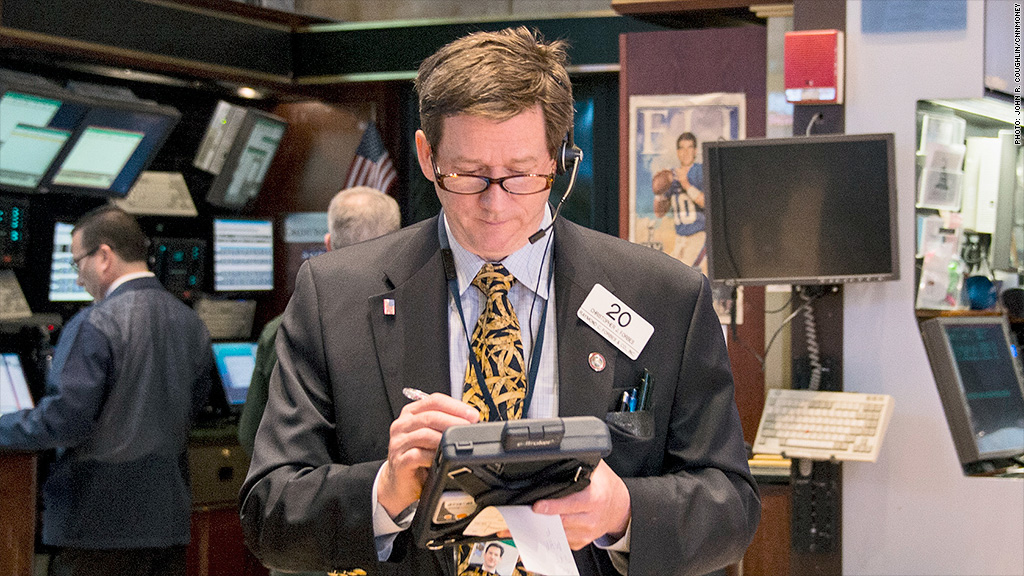 Stock markets may be gearing up for another push forward.
U.S. stock futures were inching higher Friday morning, a day after the Dow Jones Industrial Average closed above 16,000 for the first time ever.
Since January, the Dow has climbed by 22%, the S&P 500 is up by 26% and the Nasdaq has soared by 31%.
The Dow and the S&P have continued to hit record highs, as investors and traders take comfort in the massive stimulus program administered by the U.S. Federal Reserve, which has supported the economic recovery.
The chief market strategist at JonesTrading, Mike O'Rourke, said the latest move higher comes as "investors recognize the Federal Reserve is trapped in ultra-easy monetary policy."
He questioned how effective the stimulus has been and said it poses a "growing risk to financial stability," noting that many investors are increasingly worried that stocks are in bubble territory.
Related: Banks warned on high-interest loans
On the corporate earnings front, retailers Foot Locker (FL)and PetSmart (PETM) are set to release quarterly results before the opening bell Friday.
Microsoft (MSFT) will also be in focus as the company's new Xbox One goes on sale Friday. This is Microsoft's first new gaming console in eight years.
European markets were flat in midday trading following an upbeat report on German business confidence, which revealed a more positive picture for November.
Most Asian markets closed the week on a positive note with Australia's ASX All Ordinaries gaining 0.9%, Hong Kong's Hang Seng rising 0.5% and Tokyo's Nikkei up 0.1%. China's benchmark index, the Shanghai Composite, fell 0.4%