Will they or won't they? With the Federal Reserve's final meeting of the year wrapping up on Wednesday, investors are waiting to see if the central bank will begin to cut back, or taper, its massive stimulus program.
But they didn't seem too worried Monday. The Dow jumped about 130 points, or almost 1%, while the S&P 500 and Nasdaq also rose sharply.
The gains were broad-based, with 27 out of 30 Dow members ending higher, and more than 80% of the S&P 500 booking gains.
The Fed's bond buying has supported stock markets around the world, and more investors believe the Fed will move sooner rather than later as economic data continue to improve.
"[A] growing minority now believe that the Federal Reserve could start to taper at this week's meeting," said Kathleen Brooks, a research director at Forex.com, adding that only a few weeks ago, most on Wall Street were expecting the Fed to announce tapering in the early part of 2014. By that time, Janet Yellen will be leading the Fed, succeeding Ben Bernanke, whose term expires at the end of January.
The Fed has been pumping trillions into the economy since December 2008. It's been injecting $85 billion per month since September 2012 through its third round of bond purchases, a program known as quantitative easing.
Related: Markets are ready for the Fed
In corporate news, AIG (AIG) rose after the insurer reached an agreement to sell its airline leasing business to AerCap Holdings (AER) for $5.4 billion. AerCap surged on the news as well.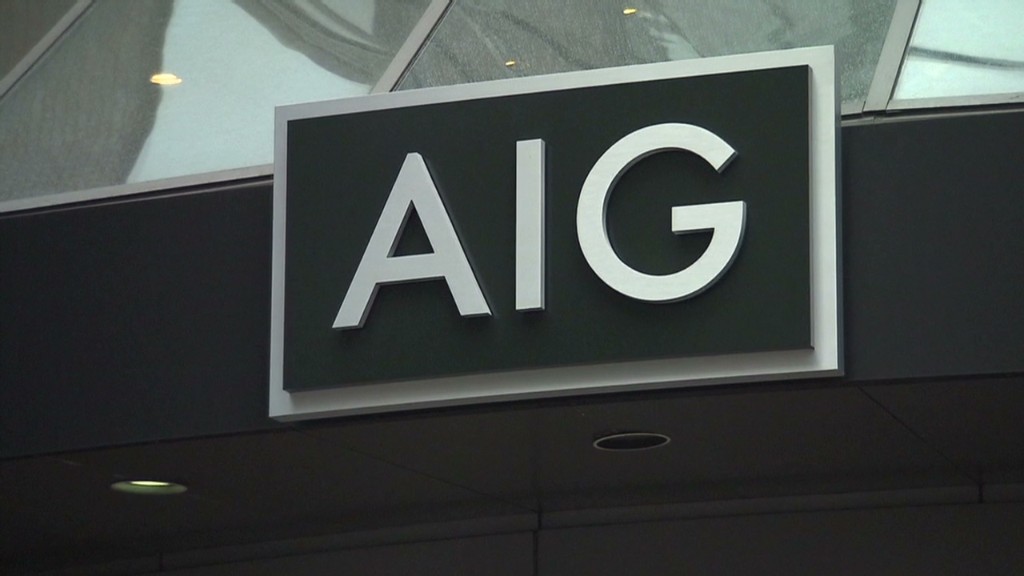 Shares of Sprint (S) fell 3% despite a report from The Wall Street Journal that it was working on a deal to acquire T-Mobile (TMUS). Shares of T-Mobile tumbled more than 4.5%. Both stocks surged in late trading Friday when the WSJ report first was published.
Google (GOOG) agreed to buy Boston Dynamics, a builder of military robots.
Herbalife (HLF) shares spiked after the nutritional supplements company announced that the re-audit of its financial statements from 2010 through 2012 by PriceWaterhouseCoopers was completed without any major changes. Earlier this year, KPMG resigned as Herbalife's auditor after learning that one of its senior partners had leaked non-public information to a third party who had traded on the information.
Carl Icahn, who began investing in Herbalife a year ago shortly after rival activist investor Bill Ackman announced his big short position in the company, said he is happy about the results of the latest accounting review during a phone interview on CNBC. The billionaire investor also said he continues to think Herbalife is undervalued.
Social investing site StockTwits was abuzz with chatter about Twitter (TWTR), as shares declined 4% following two downgrades from Wall Street analysts. The slide brought out the bears on Twitter, which has been rallying for the past three weeks.
"$TWTR - like I said right after the IPO, I'll buy some at around $4," said ChuziChips. "That's the only price that makes sense. Bearish."
Plauze2001 predicted that Twitter will have a tough week: "Mid 40 by end of week. Bearish $TWTR."
But others defended Twitter, arguing that it's still a good long-term bet.
"$TWTR Yes just because its going down today does not mean it will not double in the future this is still long term stock to keep," said QuickCASH.
Exxon Mobil (XOM) and IBM (IBM) were also popular topics among traders, as each stock climbed more than 2% and helped lead the gains on the Dow.
"Exxon is the new "it" stock," said TraceyRyniec. "Earnings expected to decline 8% this year but grow 7% next year. $XOM (I own it.)."
Another trader speculated that IBM may be on the rise as investors step into to buy it at its lows. IBM is the biggest loser in the Dow so far this year.
"$IBM up because funds buying on low PE, 52 week low and 2%+ div," said YamaYuki. "Nothing more nothing less."
Shares of Boeing (BA) rose nearly 2% in extended trading after the aerospace giant announced a 50% dividend increase and $10 billion stock buyback program. Boeing, which got off to a rough start of the year due to concerns about fires with lithium-ion battery in its new 787 "Dreamliner" jets, has fully recovered from those problems and is now the best-performing Dow stock of 2013.
Related: Fear & Greed Index shows Fear
European markets closed sharply higher, with Germany's benchmark Dax index up almost 2%. Asian markets ended with losses. Japan's Nikkei slumped by 1.6% as the yen strengthened, hitting companies that depend on exports.