Bad news appears to be good news again as investors shrugged off the tepid jobs report and put their faith in the Federal Reserve.
The Dow soared 160 points Friday, while the S&P 500, and Nasdaq also rose even though the government said that only 113,000 jobs were created in January. Economists surveyed by CNNMoney expected the U.S. economy to have added 178,000 jobs. The unemployment rate ticked down to 6.6%.-- its lowest level in five years.
It was the second straight day of gains in what's been a choppy week for the market. Stocks did wind up finishing the week in positive territory. But the Dow is still down almost 5% this year.
While some economists warned that a weak jobs report could be expected due to unusually cold weather in January, Friday's number follows a weak December report in which the economy added a paltry 75,000 jobs.
"Colder than normal weather was a factor but that simply does not explain two consecutive months of poor performance," said Peter Morici, an economics professor at the University of Maryland. "These sad results are consistent with a broadly underperforming economy."
But the poor job growth could mean that the Fed will pause on pulling back, or tapering, its monthly bond purchases at its next meeting in March And that may be why markets were higher Friday, according to Justin Wiggs, a trader with Stifel Nicolaus.
Related: Fear & Greed Index still in extreme fear
"The thought process now is that bad can be good in the near-term," he said.
The Fed has cut the size of its so-called quantitative easing program twice since December: first from $85 billion per month to $75 billion, and then again to $65 billion. Investors will be looking for more clues about the Fed's next moves when new Fed chair Janet Yellen appears twice before Congress to discuss the state of the economy.
Still, turmoil in emerging markets and concerns about the strength of the U.S. economy could mean more volatility in the months ahead, market strategists say.
And big investors are rotating out of stocks and into bonds. For the week ending February 5th, institutional investors pulled a record amount of money out of U.S. stock funds and shifted it into bonds funds, according to EPFR Global. That trend is significant because most Wall Street analysts predicted the opposite coming into the new year.
On the corporate front, shares of Apple (AAPL) rose after the Wall Street Journal reported that CEO Tim Cook said the company bought back a big chunk of its own stock after its disappointing earnings report last month.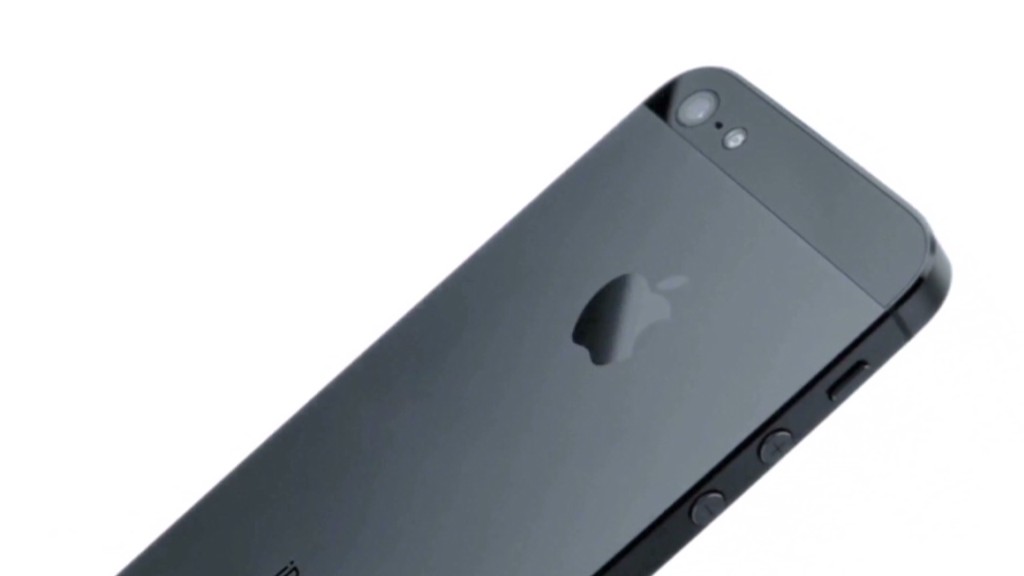 But one StockTwits user pointed out that the buyback was announced previously.
"$AAPL they bought back stock which they said they would do...nothing new here," said eddyhooks.
Another StockTwits trader thought the buyback was a ploy by Apple to save face, considering some investors are worried about the company's ability to wow the market with new products.
"$AAPL running out of ideas," said bullvsbear.
LinkedIn (LNKD) shares dropped 6% after the professional networking site reported guidance that missed forecasts. That made the stock the worst performer in CNNMoney's Tech 30 index.
StockTwits user nancefinance lamented that Linkedin is the only game in town for social career networking.
"$LNKD Everyone uses it but does anyone really like it?," she said. "It's clunky, slow, and customer support is lame."
Other chatter on StockTwits focused on the stock's high valuation compared to its earnings.
" $LNKD...this is the real bubble," said mytfine.
News Corp (NWS) shares jumped following quarterly earnings that beat expectations.
Shares of Outerwall Inc. (OUTR), which produces Redbox and Coinstar dispensers, surged 12% on news that the company plans to buy back $350 million worth of stock.
And Expedia (EXPE) spiked over 14% to a new all-time high after the travel website company posted earnings that beat analysts' forecasts. The news helped lift shares of other travel sites Priceline (PCLN) and TripAdvisor (TRIP).
Related: Millennials invest like their grandparents
European markets finished higher. Asian markets ended the week with gains. The Nikkei in Japan was a standout performer, advancing by 2.2% Friday. The index is on the rebound after losing more than 11% since the beginning of 2014.
--CNNMoney's Annalyn Kurtz contributed to this report