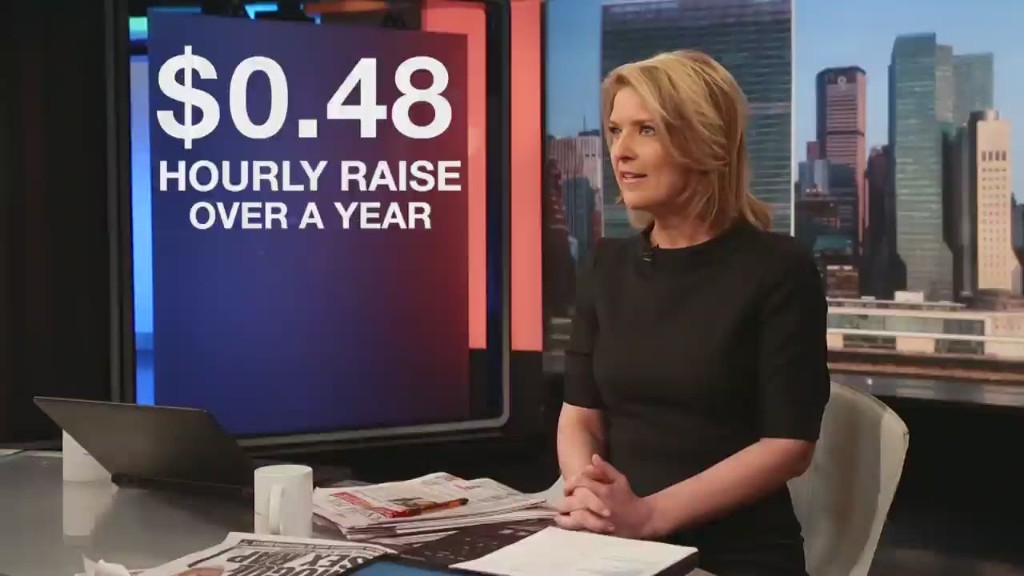 Crude prices are creeping lower and stock markets are meandering.
Get ready for an interesting day.
Here are the three things you need to know before the opening bell rings in New York:
1. Oil in the spotlight: Traders are focusing on the oil market Tuesday in anticipation of major developments involving Iran and Nigeria.
Crude futures are moving down by about 2% to trade around $47.50 per barrel.
Iran is negotiating with world powers about its nuclear capabilities, and talks are coming down to the wire. Tuesday at 6 p.m. ET marks the "self-imposed" deadline for all sides to agree on a general framework for a deal. Then the U.S., Iran and others will have until the end of June to hammer out the specifics. This could ultimately lead to a lifting of sanctions and allow Iran to pump more oil to world markets.
Nigeria, one of Africa's biggest oil producers, is tallying up the results of its election. Final results are expected today.
Opposition challenger Muhammadu Buhari is currently leading with 12 million votes, surpassing President Goodluck Jonathan, who has garnered 10 million votes so far, according to Reuters. However, these figures are not final as vote counting continues.
2. Stock market overview: U.S. stock futures are looking a bit soft Tuesday after markets posted a strong rally on Monday.
If the main indexes fail to climb again today, they'll all close out the month with losses.
As it stands now, both the Dow Jones industrial average and S&P 500 have declined by nearly 1% since the start of March, following a surge in February. The Nasdaq is also in the red for the month, but is only off by 0.3%.
European markets are mostly edging higher in early trading.
All the main Asian markets closed the day with gains, except for the Nikkei in Japan, which pulled back by 1.1%.
3. Economics: There are a few interesting economic stats coming out Tuesday.
The S&P/Case Shiller 20-city home price index will be published at 9 a.m. This index provides a broad overview about the state of America's housing market.
The U.S. Conference Board will update its monthly consumer confidence index at 10 a.m.