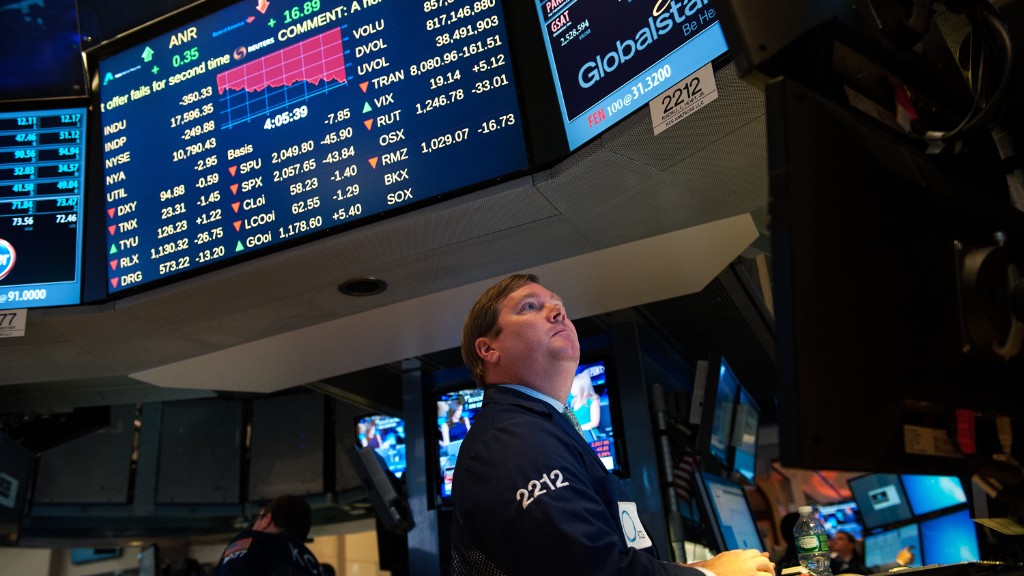 There's a lot of positive momentum in the markets this morning.
Here are the four things you need to know before the opening bell rings in New York:
1. Up, up, up: It looks like stock markets around the world might close out the week with some healthy gains.
U.S. stock futures are rising by about 1%.
Many European markets are climbing by about 1% to 2% in early trading. The French CAC 40 index is leading the way, up 2.3%.
Nearly all Asian markets ended the day in positive territory as concerns about Chinese markets subsided.
Both the Shanghai Composite and the Shenzhen index closed with gains of 4.5% and 4.1%, respectively. But this follows gut-wrenching volatility that saw both markets shoot up and then crash in the course of a few months.
Related: Is the worst over for Chinese stocks?
2. Greece offers hope?: Investors are keeping a very close eye on Greece.
The markets are hopeful that Greece and its European lenders will reach a deal in the next few days, paving the way for a third huge bailout for the country. But if a deal can't be reached, Greece will effectively be kicked out of the eurozone and be forced to issue its own currency.
Ultimately, Greece wants more money from its European lenders, on top of the 240 billion euros ($267 billion) it received in bailout funds since 2010.
On Friday, Greek lawmakers are voting on proposals to reform the nation's economy. If this doesn't go well, markets will react harshly. If they're approved, those proposals will be sent to European lenders, who will consider them at meetings over the weekend.
"There are, of course, twists and turns to be negotiated before a deal is reached on Sunday but Mr. Market assumes that this deal flies (for now)," said Kit Juckes, a market strategist at Societe Generale.
3. Optimism about Iran deal fading: Crude oil futures are getting some support Friday morning as it seems less likely that world powers will reach a nuclear deal with Iran.
Commodity traders have been closely monitoring the Iran negotiations. A deal would mean that tough sanctions against the oil-rich country will be lifted and Iran would begin exporting more oil.
The threat of further oil supplies from Iran has depressed crude prices. Oil had been trading below $51 a barrel earlier this week.
Currently, oil futures are trading around $53 per barrel.
Related: In more bad news for stocks, earnings may stink
4. Thursday market recap: The Dow Jones industrial average and the S&P 500 were both up 0.2%, and the Nasdaq added 0.3% on Thursday.
The slight gains Thursday did not mark a full recovery from setbacks on Wednesday when a technical glitch caused the New York Stock Exchange to shut down for nearly four hours and frightened traders.