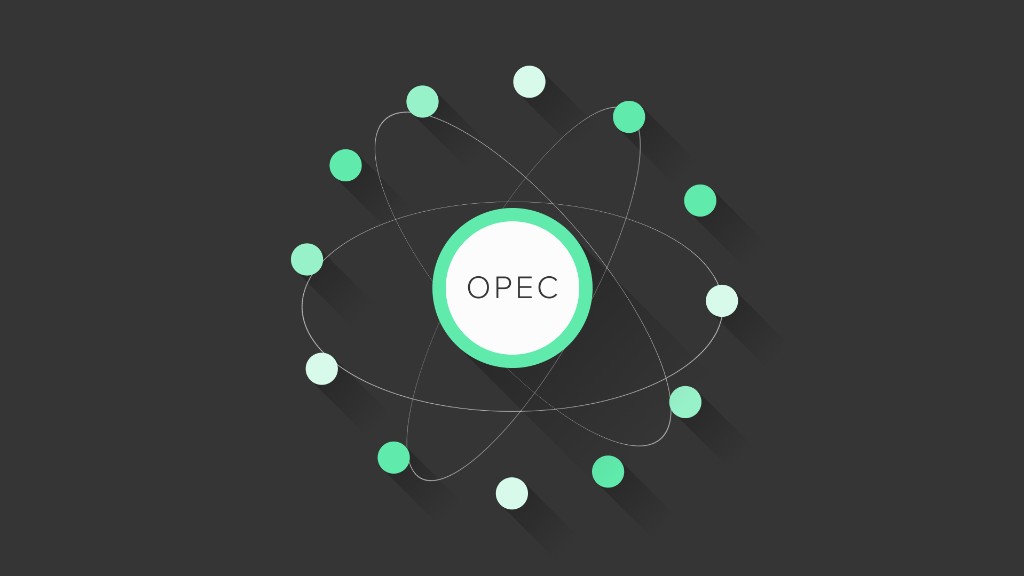 Get ready for a big, exciting day.
Here are the five things you need to know before the opening bell rings in New York:
1. All eyes on OPEC: Many of the biggest oil exporting nations in the world are meeting at OPEC headquarters in Vienna, Austria, to discuss production levels.
OPEC is now pumping oil at near-record levels of 32.7 million barrels a day, according to the International Energy Agency. Four Gulf producers -- Saudi Arabia, Kuwait, UAE and Qatar -- make up just over half of the output.
Some OPEC members are hoping to agree to cap production, but there are still deep divisions in the oil cartel, and the pressure to act has eased now oil prices have rebounded to around $50 per barrel.
Related: What it costs to produce oil
2. Easy as ECB: Traders will also be monitoring another high-profile event in Vienna on Thursday.
The European Central Bank is issuing its latest decisions on monetary policy and economic stimulus. ECB president Mario Draghi will be holding a press conference about the decision at 9:30 a.m. ET.
Economists don't expect any shift in policy, but markets will still be interested to see if Draghi gives indications about his future plans and economic outlook.
The ECB is pumping money into the eurozone economy in an effort to banish deflation and boost growth.
3. Global market overview: The OPEC and ECB meetings could inject extra volatility into trading on Thursday.
U.S. stock futures are looking a bit weighed down ahead of the bell. European markets are mixed in early trading.
Asian markets ended the day with scattered results. Chinese markets posted small gains while the Nikkei index in Japan dropped by 2.3% as the yen strengthened versus all major global currencies.
4. Economics and earnings: There are plenty of U.S. employment figures coming through this morning.
The Challenger report on job cuts in May will come out at 7:30 a.m. Then the latest ADP report on employment changes in May will be released at 8:15 a.m. The U.S. Department of Labor will post its weekly update on jobless claims at 8:30 a.m.
And to cap it all, the U.S. Energy Information Administration will release national crude oil inventory data at 11 a.m.
It's a relatively slow day for earnings. Broadcom (BRCM)and teen clothing maker Zumiez (ZUMZ) will report quarterly results after the close.
Related: Uber gets $3.5 billion from Saudi Arabia
5. Wednesday market recap: It was a rather slow trading day on Wednesday. The Dow Jones industrial average was flat while the S&P 500 and the Nasdaq each inched up 0.1%.